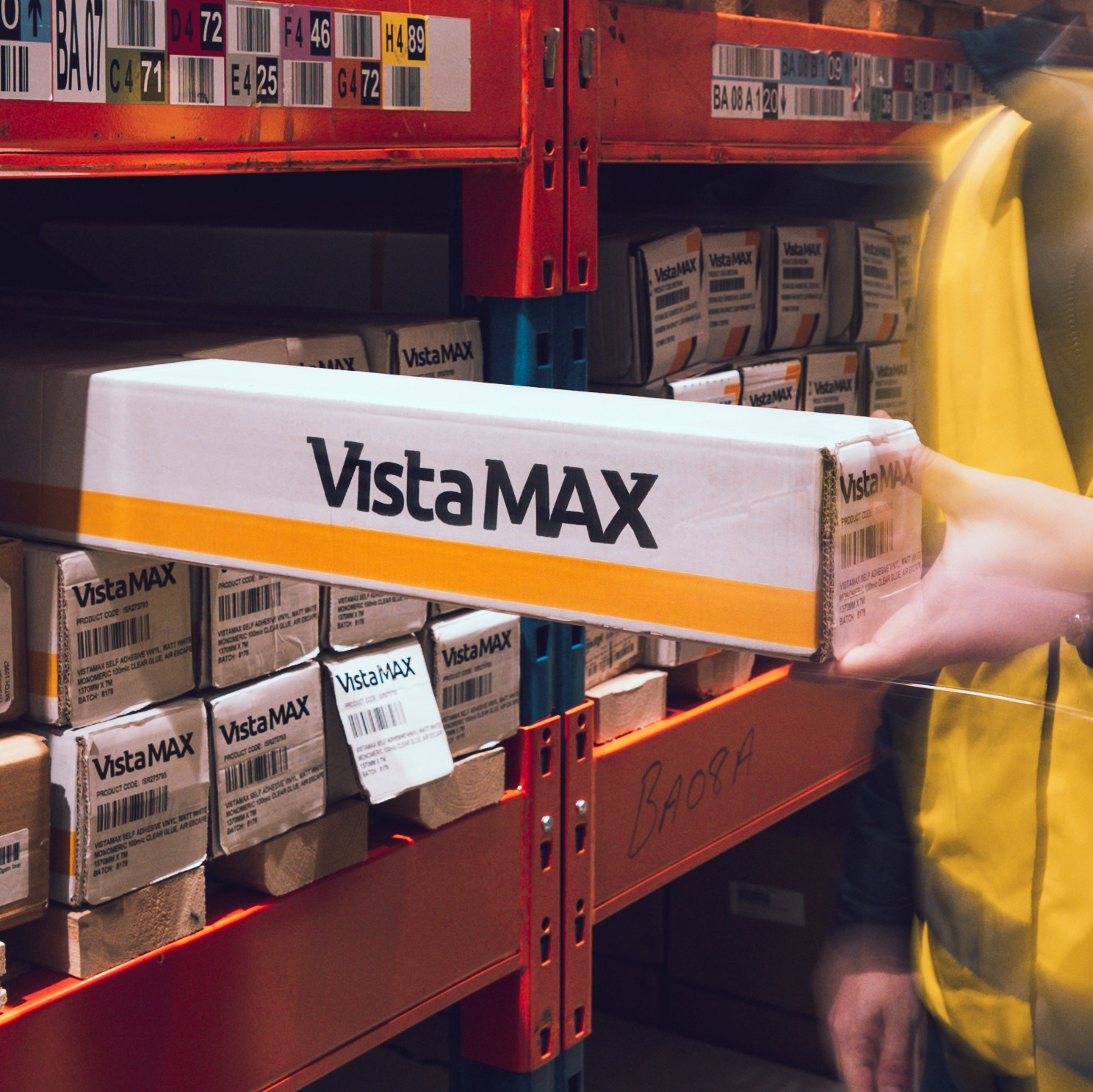 ---
VistaMAXFloor Vinyls & Laminates
VistaMAX FG150T – Textured PVC Floor Vinyl R10 150
---
Order by

4:00

PM for
next day delivery
---
---
---
Product Information
Expand all
Vistamax Textured PVC Floor Vinyl R10 150 is a high quality textured 150mic, self-adhesive white PVC face printable material which s coated with a removable clear adhesive and laminated with a 140gsm high quality PE coated silicon Kraft liner.  Predominantly suitable for use as a digital printable floor and wall covering material.  Can also be used for outdoor signs and similar uses.
It can be adhered to most smooth, clean, dry floors and walls which have low contamination / soiling.  Please be sure to test for suitability before use as some eggshell type paints and flooring containing additives like silicones can cause post de-lamination.
When unused, the product must be stored in an environment which will have reasonable temperature and moisture control.  Temperature should be between 23 and -2 degrees Celcius, and Relative Humidity should be kept below 55%.  It should not have excessive exposure to UV radiation.  This will help prolong the usable life of the product.
It will keep in good condition for 2 years if the above storage conditions are maintained.
Care should be taken to ensure the receiving surface is clean, dry and free from defects which could be detrimental to the performance of the vinyl..
| | |
| --- | --- |
| Ink compatibility | Latex | UV-C | Solvent | Eco-Solvent |
| Film Thickness | 150mic |
| Liner Weight | 140g/m2 |
| 180 degree Peel Strength | >5N / 25mm after 24hrs on stainless steel |
| Use life | 2 years indoors for walls when suitable storage conditions are maintained. Floors is dependent on traffic volume and type. |
| Slip Certification | R10 |