Rapid Delivery
Place your order before 4:00PM and receive it the next day or sooner. That way, you always get what you want whenever you need it.

Free Goodie Box
Our free goodie boxes are famous in the trade!  Get one free with every order over £150 excl. VAT and delivery.

Stocked to Serve
With over 250,000 roller banners and 3 million square metres of digital print media in stock, we're stocked to fulfil any order.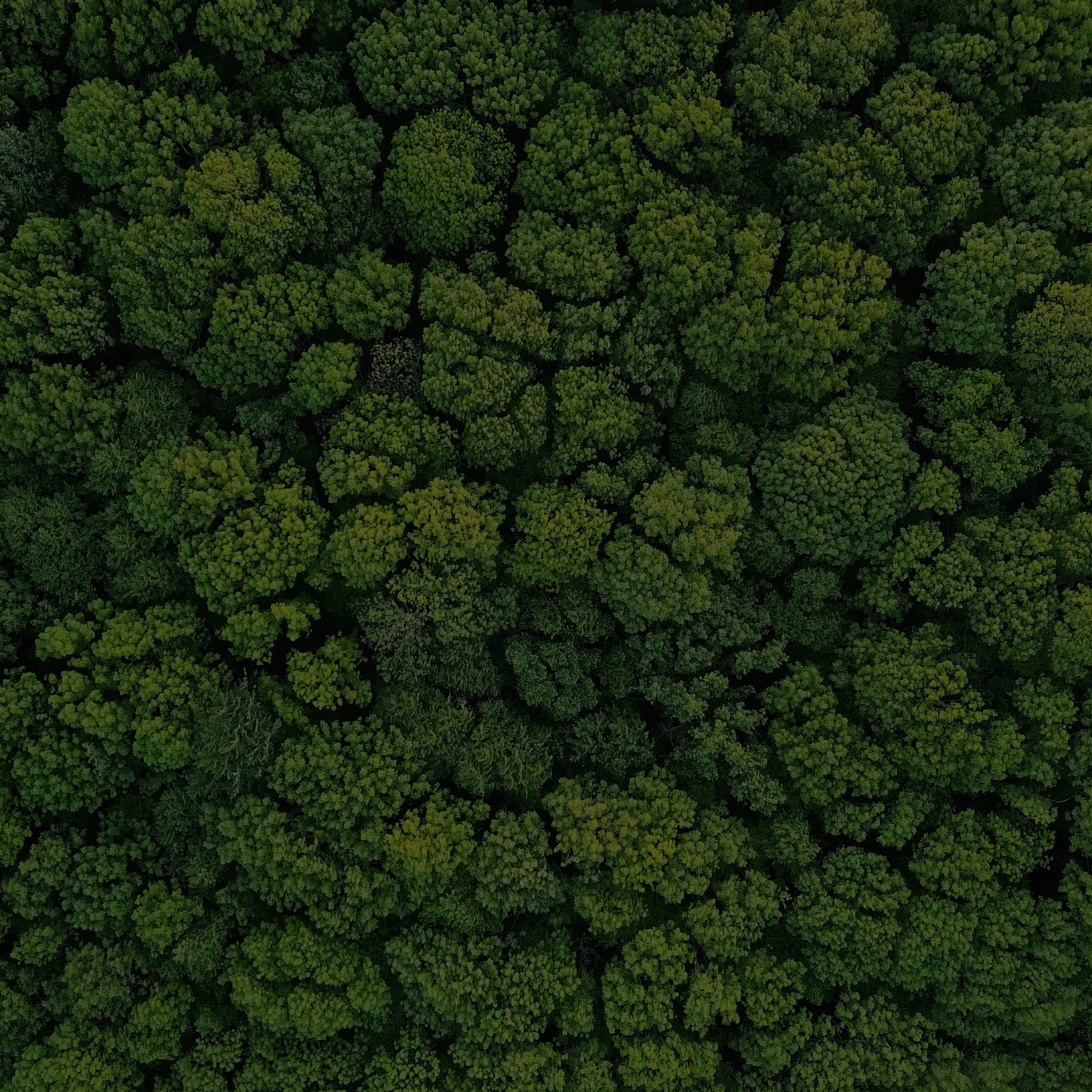 Eco Impact Rating Tool
Discover the environmental impact of your print medias
Try it out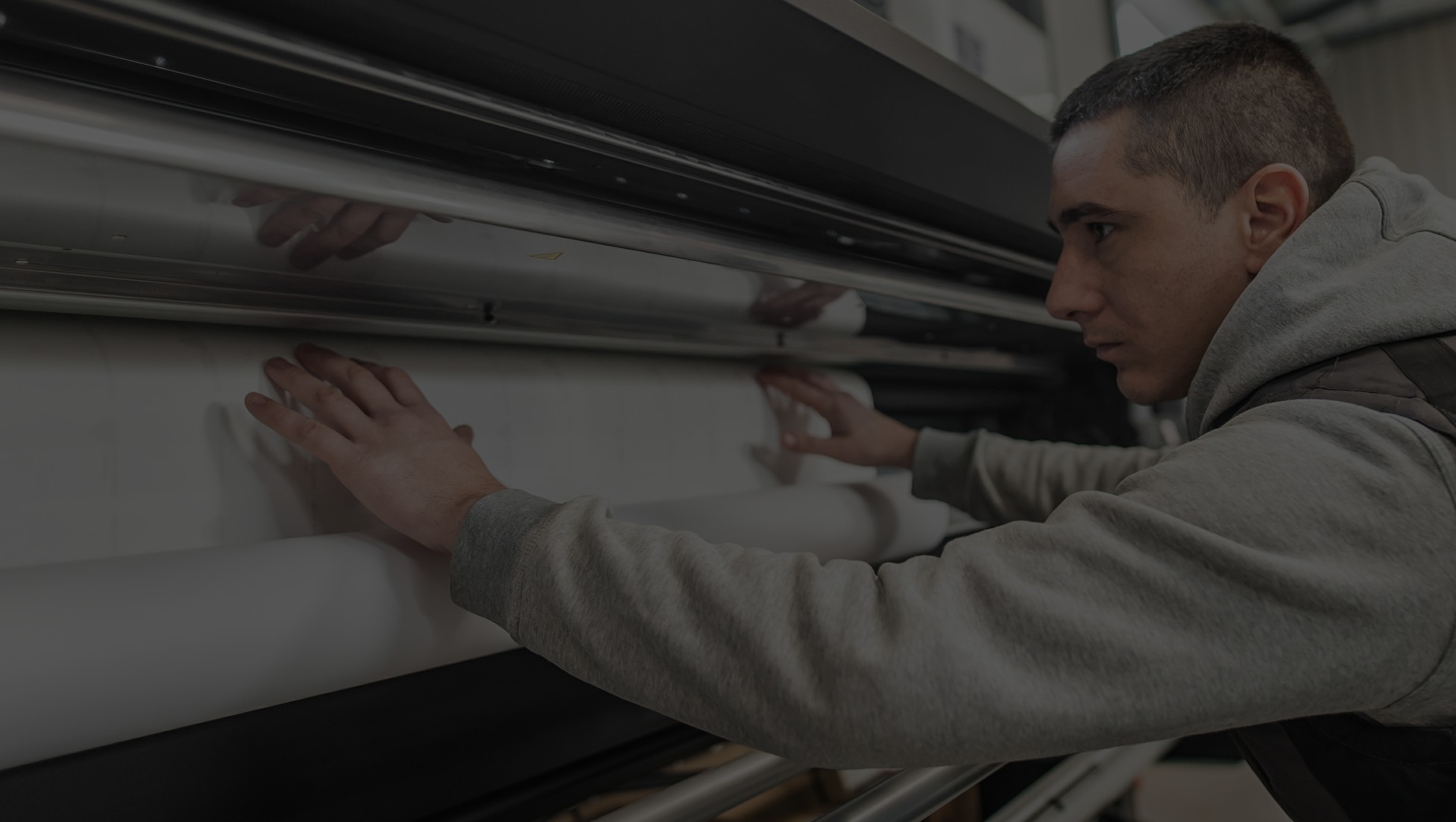 Printing Cost Calculator
Find out the unit costs and roll quantities of your wide format print job in a few clicks
Try it now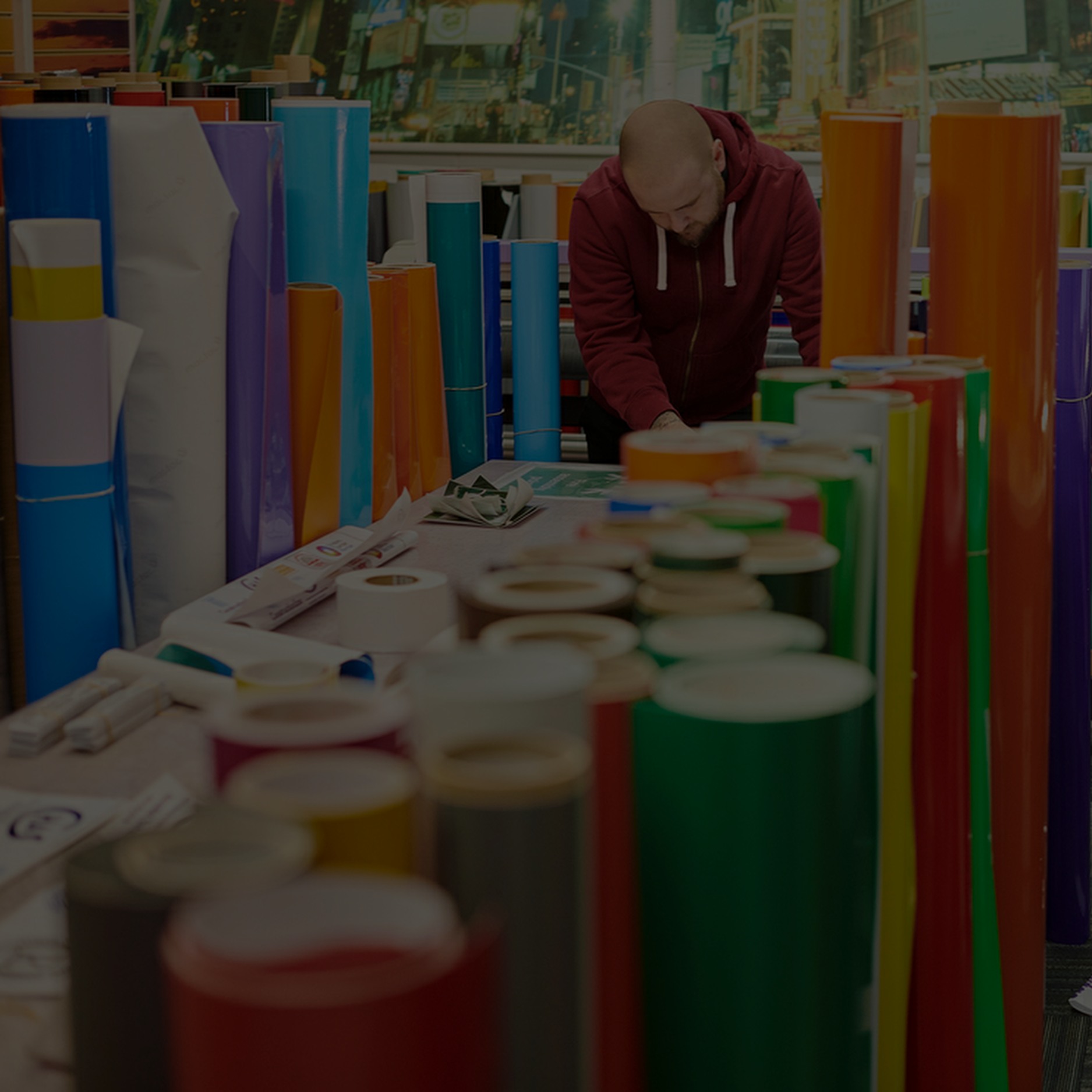 Roll Length Calculator
Calculate the length left on your partially used rolls of print materials!
Start calculating
Ferrous Sheet
A quick and easy way to create instant surfaces for attaching magnets.
Printable ferrous sheet offers a fast and hassle-free way to create large-scale displays on existing magnetic walls or display systems.
Ferrous sheets are not magnetic, but magnets will stick firmly to them both front and back. This makes them ideal for creating visual and interactive displays and instant surfaces for attaching magnets (including magnetic vinyl).
Our range of ferrous vinyl offers excellent print quality, great ink adhesion, and easy installation. It is resistant to scratching and abrasion and has an anti-rust coating, making it perfect for use in high-footfall areas.
You can specify widths from 1,070mm to 1,370mm, and our range is compatible with Eco-Solvent, Solvent, UV-C, Latex and Screen Printers.
Our ferrous sheet is eco-friendly and made from 100% recyclable PP (polypropylene) or PET (polyethene). It is an excellent choice for temporary graphics, signs, notices, and displays where you want to attach magnets.
Check out our range below, or get in touch with us for product advice and free samples of the products that interest you.
Frequently Asked Questions
It is a plastic sheet material coating of ferrous material like iron or steel particles, making it attract magnets. You can print ferrous vinyl in full colour and stick magnets to the surface, making it a fantastic display material.
What is ferrous sheet made from?
It is usually made from polypropylene (PP) or polyethene (PET). Both plastics are flexible, durable, recyclable, and support Eco-Solvent, Solvent, UV-C, Latex and Screen Printers. The ferrous layer is made from polymers and iron particles.
What types of ferrous sheet are available?
We stock these sheets in 0.26mm and 0.19mm thicknesses and multiple widths. They are supplied on rolls Thinner material is more flexible but less durable. We recommend thicker materials for whiteboards and other high-use applications.
What are the applications of ferrous sheet?
It is perfect for durable displays and graphics that need to attract magnets. You can use it to make lettering and logos, advertising boards, wall graphics, home décor, whiteboards, and point-of-sale displays.
How to install ferrous vinyl
Ensure the substrate is clean and place the ferrous material onto the surface. It will stick if there is a magnetic attraction between them.