Recycled Polyester Fabrics

Rapid Delivery
Place your order before 4:00PM and receive it the next day or sooner. That way, you always get what you want whenever you need it.

Free Goodie Box
Our free goodie boxes are famous in the trade!  Get one free with every order over £150 excl. VAT and delivery.

Stocked to Serve
With over 250,000 roller banners and 3 million square metres of digital print media in stock, we're stocked to fulfil any order.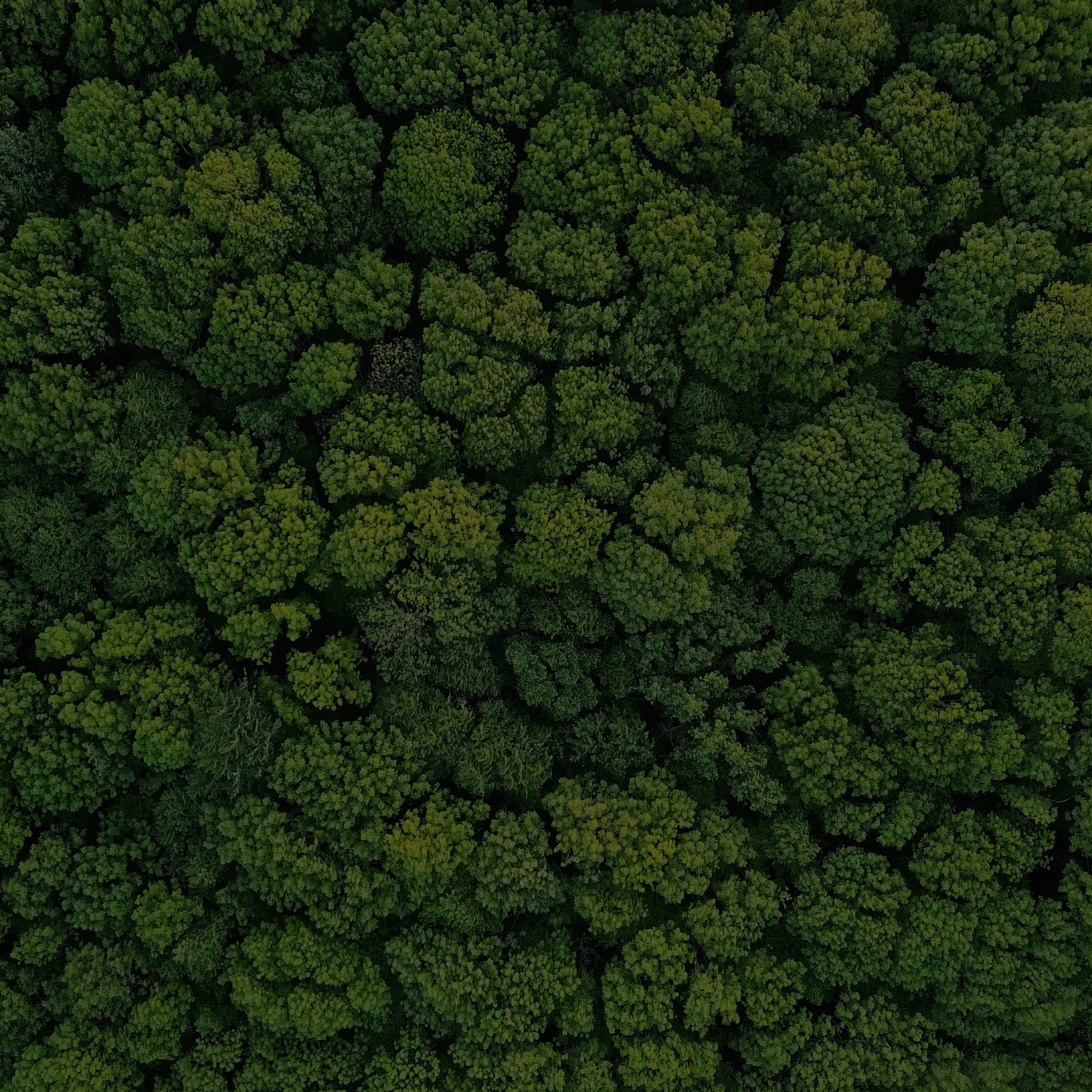 Eco Impact Rating Tool
Discover the environmental impact of your print medias
Try it out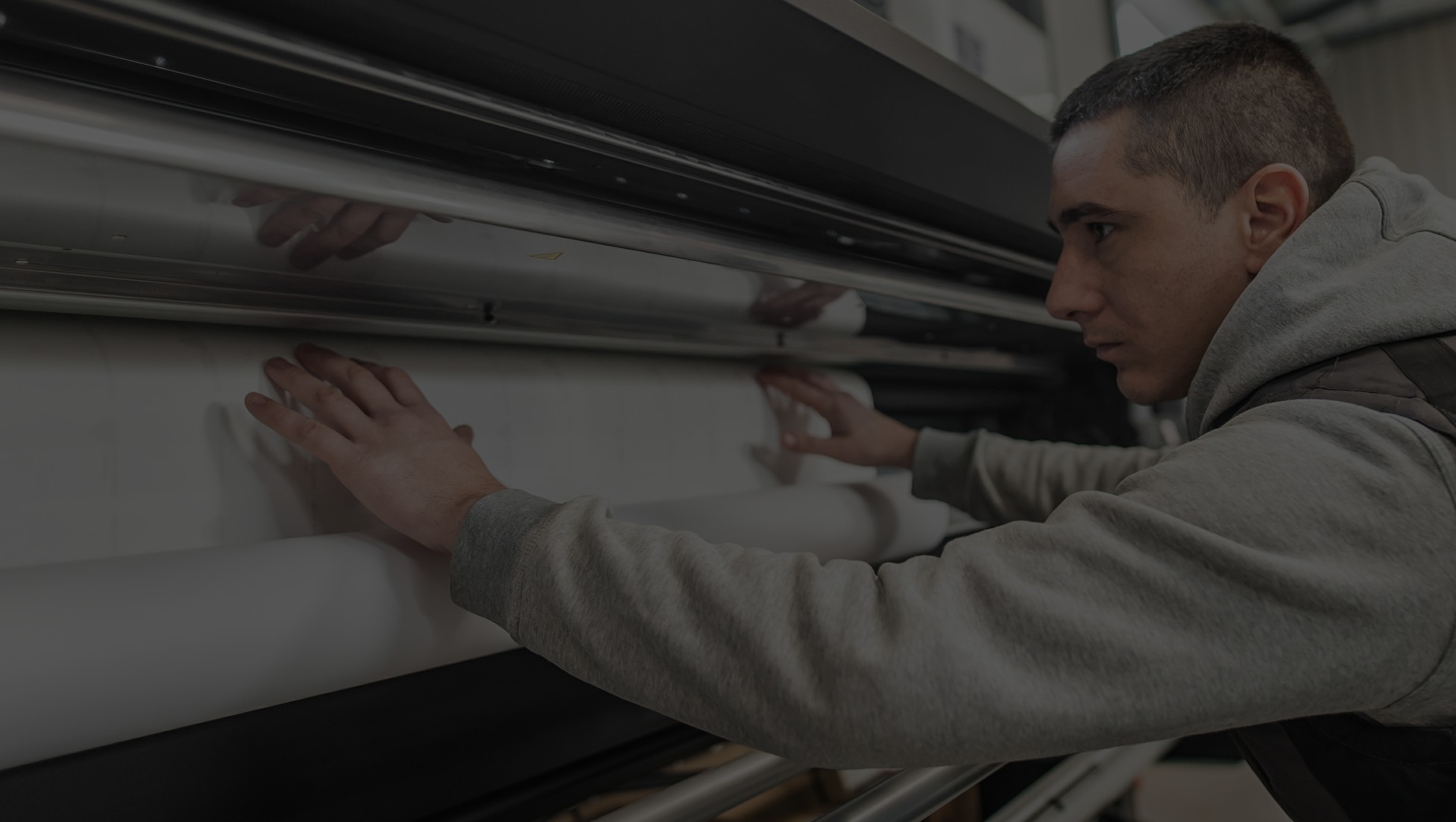 Printing Cost Calculator
Find out the unit costs and roll quantities of your wide format print job in a few clicks
Try it now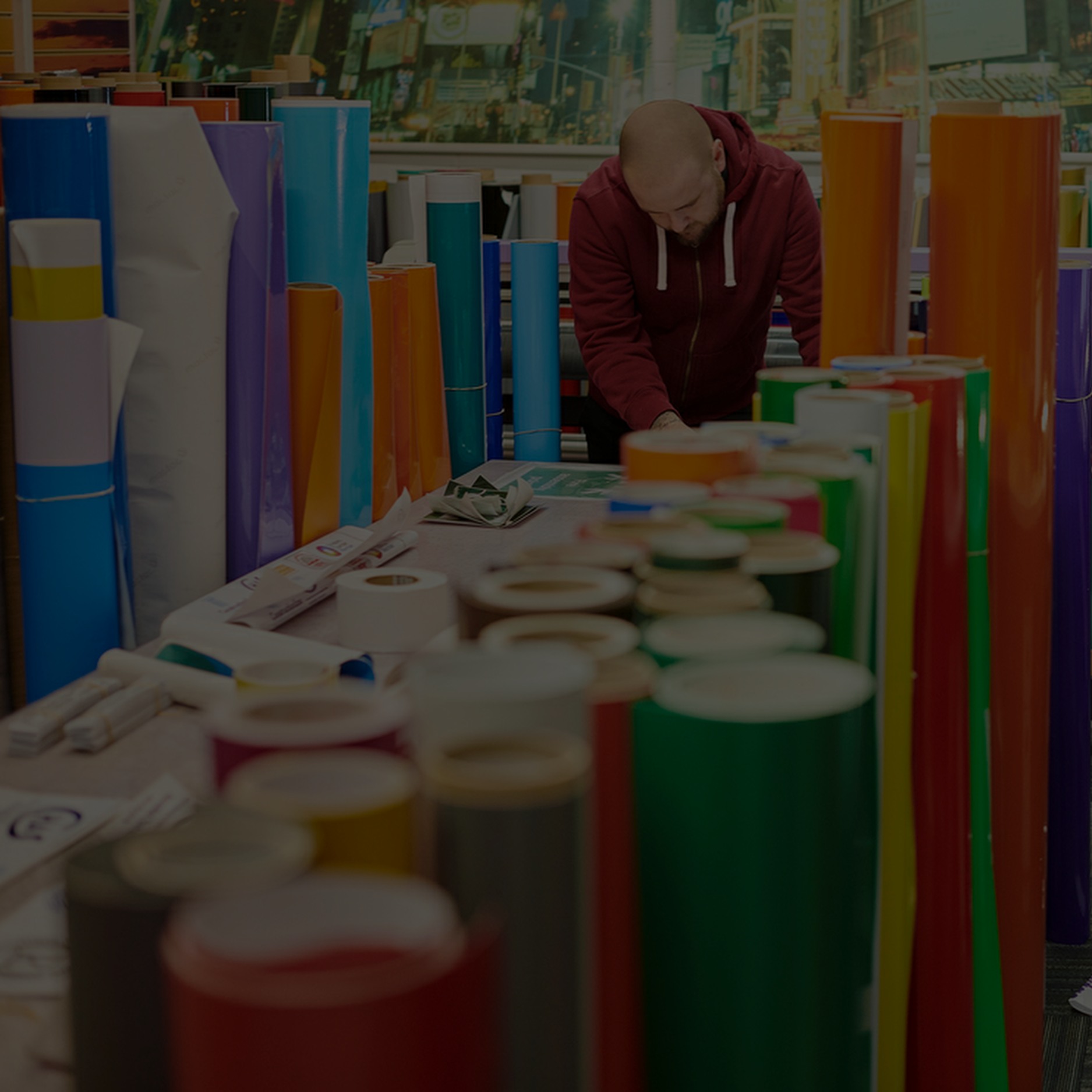 Roll Length Calculator
Calculate the length left on your partially used rolls of print materials!
Start calculating
Recycled Polyester Fabrics
Recycled Polyester Fabric
Eco-friendly, printable fabrics for displays.
Recycled polyester fabrics (R-PET) are made from recycled polyethene. The plastic is sourced from drinks bottles and plastic packaging, which would otherwise be incinerated, go to a landfill, or enter the ocean, making it a sustainable choice.
They have many great qualities – they're strong, offer fantastic printability, and boast a degree of elasticity. They perform the same as PET fabrics but with greater eco-credentials.
Our range of R-PET fabrics includes display textiles in 110g/m2, and 150g/m2 weights (thicker fabrics are better for opacity and larger displays) and in widths up to 3.2m to suit wide-format printing campaigns.
Printers love our R-PET fabrics because they are mostly compatible with dye-sublimation, UV-C, and latex printers, with dependable performance and a durable, long-lasting surface that resists abrasion and marring.
You can't go wrong with our R-PET printable fabrics. They're ideal for banner frames, pop-up systems, stretch graphics, backdrops, and hard surface coverings like tablecloths. They are also fire-rated to B1 certification, making them suitable for use under a light source.
Need help choosing these fabrics for your use case? Contact us for advice and free samples of the products that interest you.
Frequently Asked Questions
What are recycled polyester fabrics?
They are recyclable, PVC-free printable textiles made from recycled polyester, produced to the same specifications as standard polyester fabrics. They have the lowest carbon footprint of all printable fabrics.
What are recycled polyester fabrics made from?
Recycled polyester, also known as R-PET, is produced from recycled polyester textiles and polyethene hard and soft plastics found in bottles and packaging. This plastic waste would pollute the environment if it weren't turned into recycled fabric.
What are the different types of R-PET fabrics?
They include flag textiles that allow air to pass through, backlit fabrics for silicone edge graphics and display stand systems. The best range of R-PET Fabrics is Vertex Soft Signage.
What are the applications of recycled polyester fabrics?
The slight stretch of many R-PET fabrics makes them ideal for soft signage, tension fabric displays, hard surface coverings, and backdrops. Our R-PET fabrics are compatible with dye-sublimation, UV-C, and latex printers.
How to install R-PET fabrics
The installation method depends on the installation system, which could be a flagpole, banner stand, pop-up counter, or suspended aluminium frame. Follow the hardware instructions.