Rapid Delivery
Place your order before 4:00PM and receive it the next day or sooner. That way, you always get what you want whenever you need it.

Free Goodie Box
Our free goodie boxes are famous in the trade!  Get one free with every order over £150 excl. VAT and delivery.

Stocked to Serve
With over 250,000 roller banners and 3 million square metres of digital print media in stock, we're stocked to fulfil any order.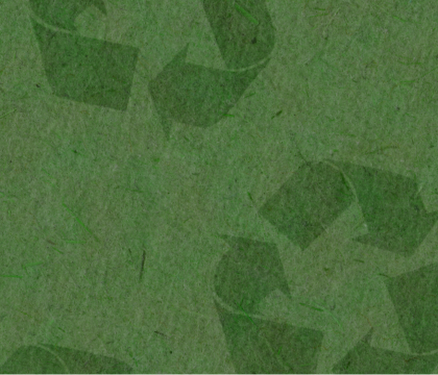 Eco Impact Rating Tool
Discover the environmental impact of your print medias
Try it out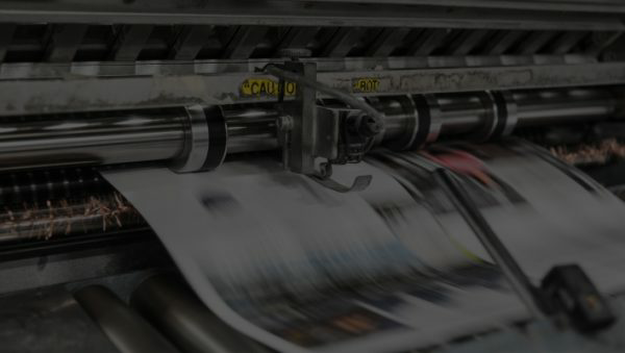 Printing Cost Calculator
Find out the unit costs and roll quantities of your wide format print job in a few clicks
Try it now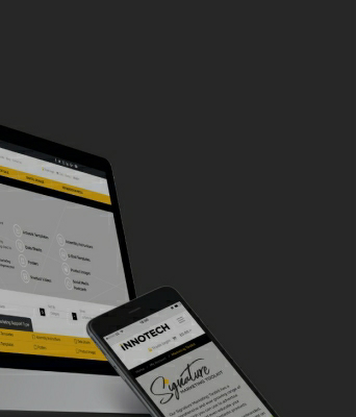 Signature Marketing Toolkit
Get all of your Innotech product information from one location
Learn more
Grey Adhesive
Grey adhesive polymeric vinyl for installation over existing graphics
Polymeric vinyls with grey adhesive are suitable for application over a previously printed substrate, eliminating the risk of show-through from existing graphics and solving the issue of old vinyl that won't easily peel off.
High-tack adhesives make these products compatible with a wide range of surfaces, including wood, metal, vinyl, styrene, acrylic, and polycarbonate, for durable, long-term performance indoors and outdoors.
Available in common 1370mm, 1524mm, or 1600mm widths and suitable for printing with Solvent, Eco-Solvent, UV-C, and Latex machines, our polymeric vinyls with grey adhesive are the perfect solution for installing graphics over printed substrates.
We also offer additional adhesives and liners for specific application requirements, including low-tack, removable, and high-tack adhesives, and embossed liners for simple bubble-free application (perfect for installers with less experience).
They offer a high-quality surface finish, letting you print detailed, photographic-quality graphics. Alternatively, you can die-cut the vinyl for letters and stickers, satisfying all your printing requirements.
Browse our complete range below and get in touch with us for advice and free samples of the grey adhesive vinyl you're interested in.
Frequently Asked Questions
What is greyback polymeric vinyl?
It is a printable, self-adhesive vinyl for installing over existing printed substrates to cover graphics and lettering with no show-through. Durability depends on the adhesive strength and material thickness.
What is polymeric greyback vinyl made from?
It is made from PVC (polyvinyl chloride) with a solvent or emulsion acrylic adhesive, offering a lifespan of 5-7 years with typical use. The liner is usually made from kraft paper coated on both sides with PE (polyurethane).
What are the different types of grey adhesive polymeric vinyl?
You can get grey adhesive vinyl with a gloss or matt finish, different adhesive strengths, and different liners such as air-release liners. The grey adhesive vinyl we stock is offered in 60mic, 75mic, and 85mic thicknesses.
What are the applications of polymeric vinyls with grey adhesive?
The most common application is as a covering for existing vinyl graphics, with the grey adhesive effectively hiding old graphics with no show-through. It's suitable for flat, riveted, and corrugated surfaces and slight to moderate curves.
How to install greyback polymeric vinyl
Prepare the surface and peel off the liner. Line up the vinyl in the centre, ensuring good contact with the substrate. Take a squeegee, and holding it at a 45-degree angle, work towards the edges in horizontal strokes, using a heat gun where necessary to make the vinyl more conformable.