Rapid Delivery
Place your order before 4:00PM and receive it the next day or sooner. That way, you always get what you want whenever you need it.

Free Goodie Box
Our free goodie boxes are famous in the trade!  Get one free with every order over £150 excl. VAT and delivery.

Stocked to Serve
With over 250,000 roller banners and 3 million square metres of digital print media in stock, we're stocked to fulfil any order.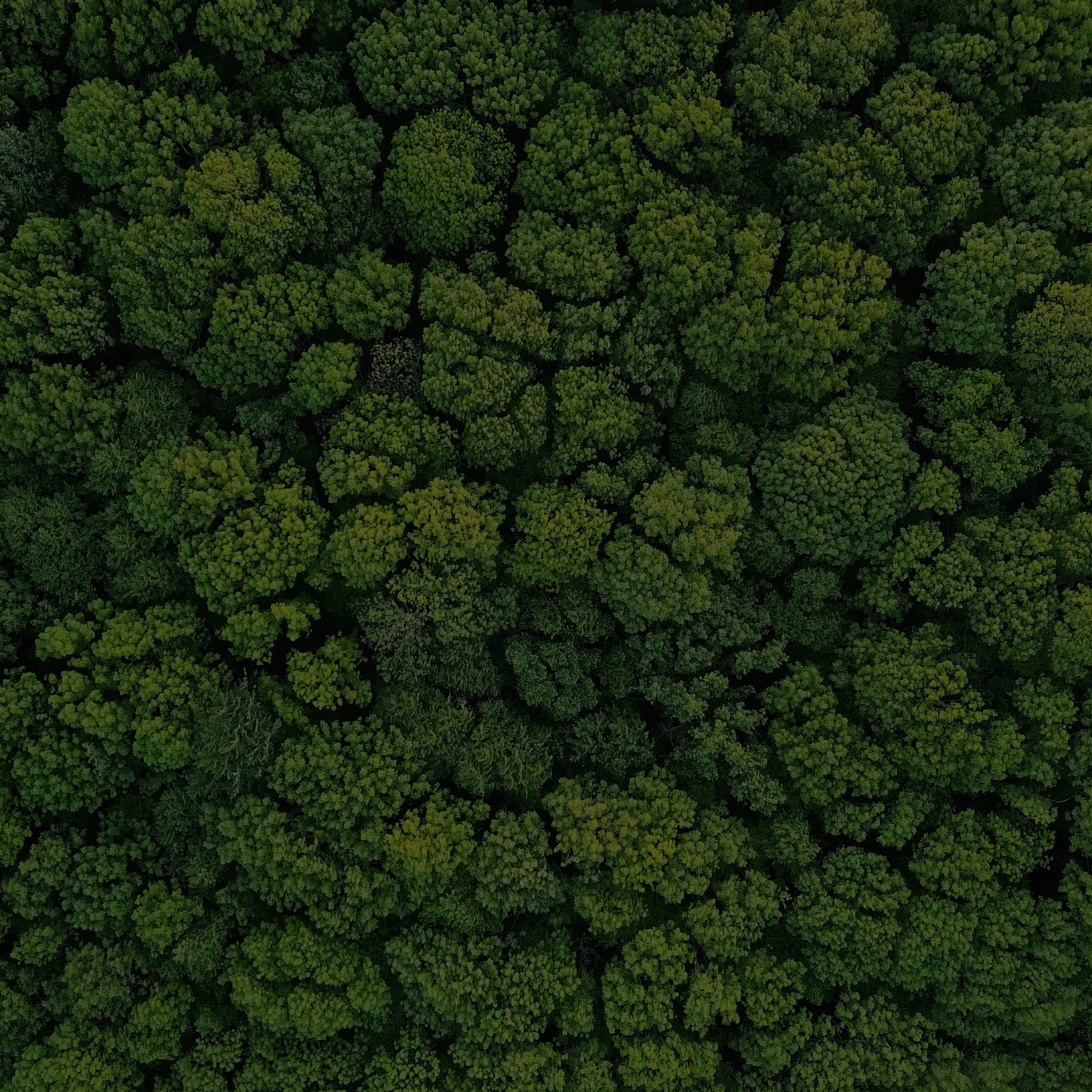 Eco Impact Rating Tool
Discover the environmental impact of your print medias
Try it out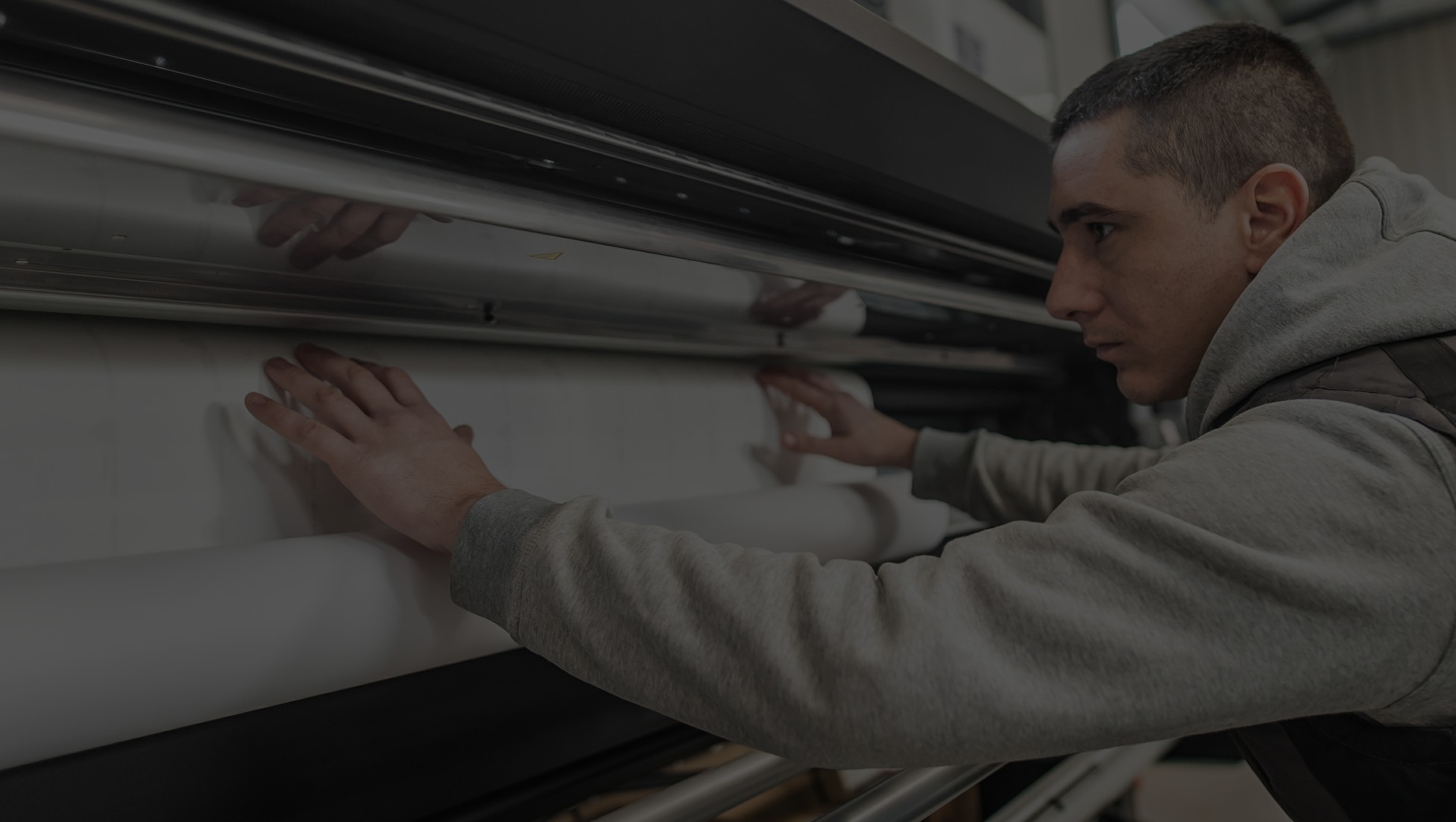 Printing Cost Calculator
Find out the unit costs and roll quantities of your wide format print job in a few clicks
Try it now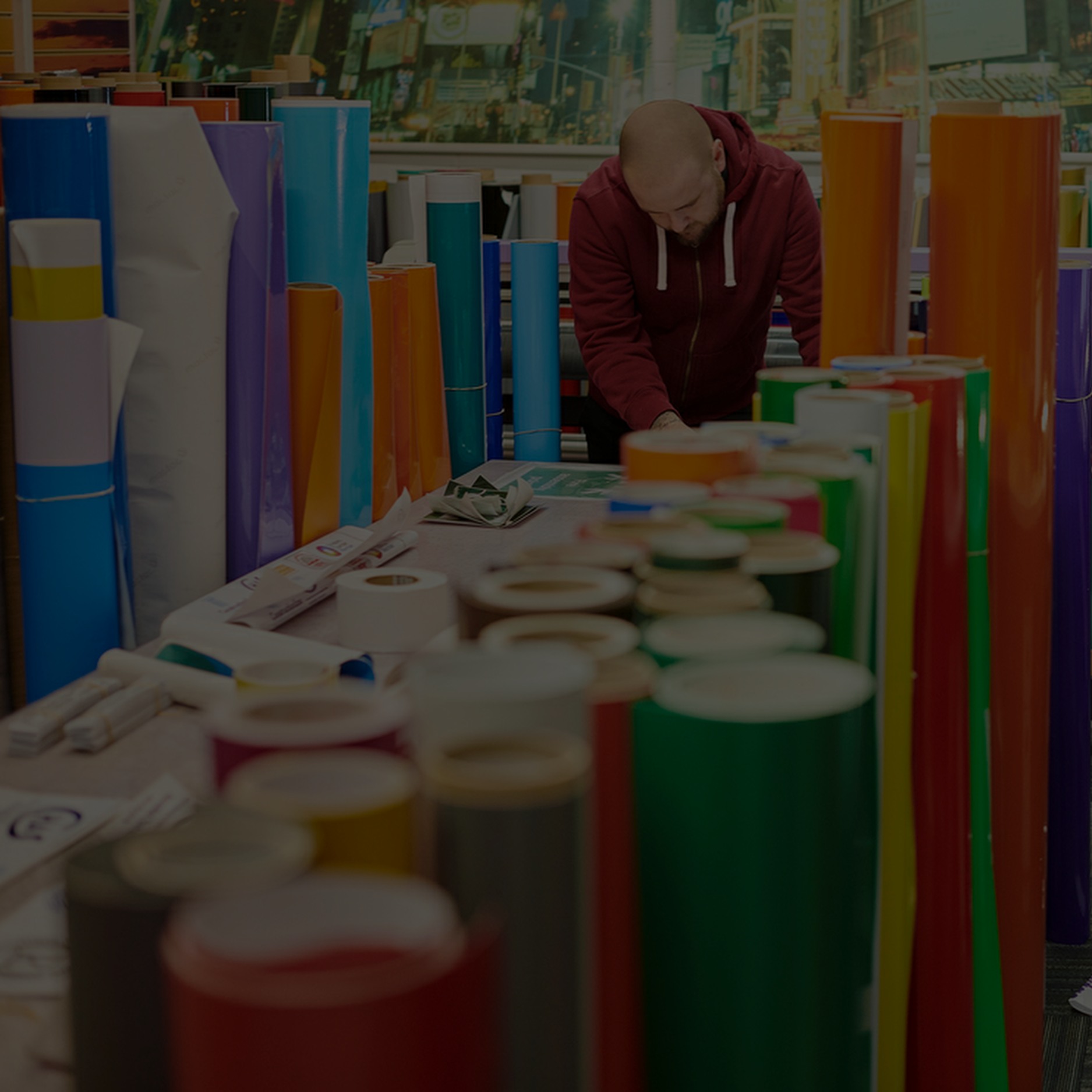 Roll Length Calculator
Calculate the length left on your partially used rolls of print materials!
Start calculating
Magnetic Sheeting
Harness the power of magnetism with magnetic sheeting.
Magnetic sheeting is a flexible, printable material with a layer of magnetic particles embedded in the backing. Magnetism enables it to be applied and removed quickly and easily from flat ferromagnetic surfaces without damaging the surface.
Popular applications for magnetic vinyl include car body stickers, school locker signs, vehicle magnets, and other advertising or promotional signage.
Our magnetic sheeting is available in multiple widths and is compatible with Solvent and Eco-solvent-based inkjet printers with a non-ferrous transport path.
We also sell self-adhesive magnetic vinyl with one self-adhesive side with an outward-facing magnetic surface (ideal for tamper-resistant magnets).
Using a cutting machine, such as a Cricut or Silhouette, you can also cut magnetic sheeting with a clean edge for stickers and decals.
Printable magnet is suitable for die-cut pieces for decorative designs, or you can use it in whole sheets for larger spaces or advertisements. The magnetic backing allows the vinyl to be removed quickly and repositioned or used on different surfaces.
Check out our range of magnetic sheeting below, or get in touch with us for product advice and free samples of the products that interest you.
Frequently Asked Questions
It has a magnetic backing, making it perfect for refrigerator magnets, removable signs, stickers, and advertising displays. The strength of the bond largely depends on the thickness of the vinyl.
What is magnetic vinyl made from?
It is typically made from PVC with a layer of magnetic material laminated to the back. This magnetic material, usually ferrite, gives the vinyl magnetism, making it stick to metal surfaces.
What types of magnetic vinyl are available?
We stock magnetic material in 0.3mm, 0.6mm, 0.7mm, and 0.85mm thicknesses and various widths, including 620mm, 1,000mm, 1,270mm, and 1,524mm. You should specify a thicker material for stronger magnetic pull force.
What are the applications of magnetic vinyl?
It is easy to apply, affordable, weather-proof, and easy to remove without any risk of residue, making it a fantastic choice for temporary displays, graphics, logos, menus, art, wall decorations, signage, and much more.
How to install magnetic vinyl
Ensure the substrate is clean and place the magnetic material onto the surface. It will stick if there is a magnetic attraction between them.