Rapid Delivery
Place your order before 4:00PM and receive it the next day or sooner. That way, you always get what you want whenever you need it.

Free Goodie Box
Our free goodie boxes are famous in the trade!  Get one free with every order over £150 excl. VAT and delivery.

Stocked to Serve
With over 250,000 roller banners and 3 million square metres of digital print media in stock, we're stocked to fulfil any order.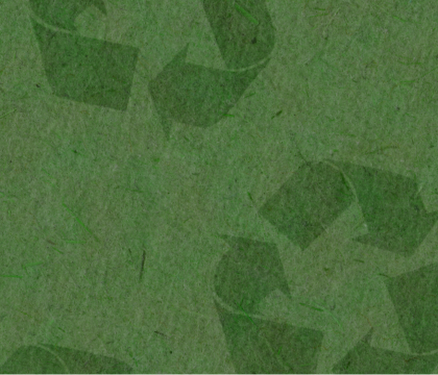 Eco Impact Rating Tool
Discover the environmental impact of your print medias
Try it out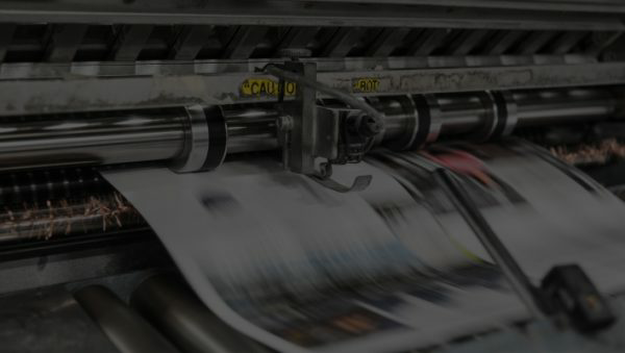 Printing Cost Calculator
Find out the unit costs and roll quantities of your wide format print job in a few clicks
Try it now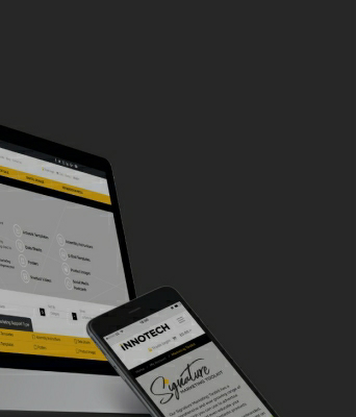 Signature Marketing Toolkit
Get all of your Innotech product information from one location
Learn more
Laminating Films
Lamination films for enhanced digital print durability 
Laminating films offer a low-cost way to protect and enhance printed vinyl graphics, offering additional durability against UV damage, scratches and abrasions, stains, liquids, humidity, and general wear and tear.
We provide a wide range of quality, pressure-sensitive films that are effective and easy to use. You apply the laminate after printing with pressure, effectively creating an optically clear protective barrier.
They are available in monomeric and polymeric versions depending on the lifespan required and the surface profile. We also offer matte and gloss versions, and specialised floor graphic laminates.
Protecting printed vinyl with lamination significantly increases their lifespan and is the best way to enhance durability.
Although most laminate is PVC based, we sell PVC-free PET lamination film and HTC polyester laminate films if you're looking for an eco-friendly solution. These materials are recyclable and offer no performance decrease over tried and tested PVC laminating films.
Browse our range below, or get in touch with us for advice and free samples of the products you're interested in.
Frequently Asked Questions
What are laminating films?
They are secondary coating systems for digitally printed graphics, including vinyl and non-woven banner materials. Lamination creates a protective, UV-resistant barrier, helping preserve the ink and keep graphics in service for longer.
What are laminating films made from?
They are typically made from PVC (polyvinyl chloride), PP (polypropylene), or PET (polyethene) with a pressure-sensitive, aqueous acrylic adhesive. The liner is usually made from one-sided clay-coated silicone paper.
What are the different types of laminating films?
They are designed for specific applications, like protecting vinyl, floor graphics, and non-woven textiles. Matte and gloss films offer a different finish, and most of the films we stock are available in multiple widths.
What are the applications of laminating films?
Laminating vinyl graphics and other digitally printed materials creates a thicker, more robust product protected against UV radiation, moisture, dirt, and impact damage. You can use it when durability is a critical concern.
How to apply laminating films
It requires a suitable laminator, such as a cold laminator. The film is placed on a roller in the machine, centred and trimmed. The vinyl then passes through the laminator below the laminate roll, with this pass creating the bond by an even and steady pressure.