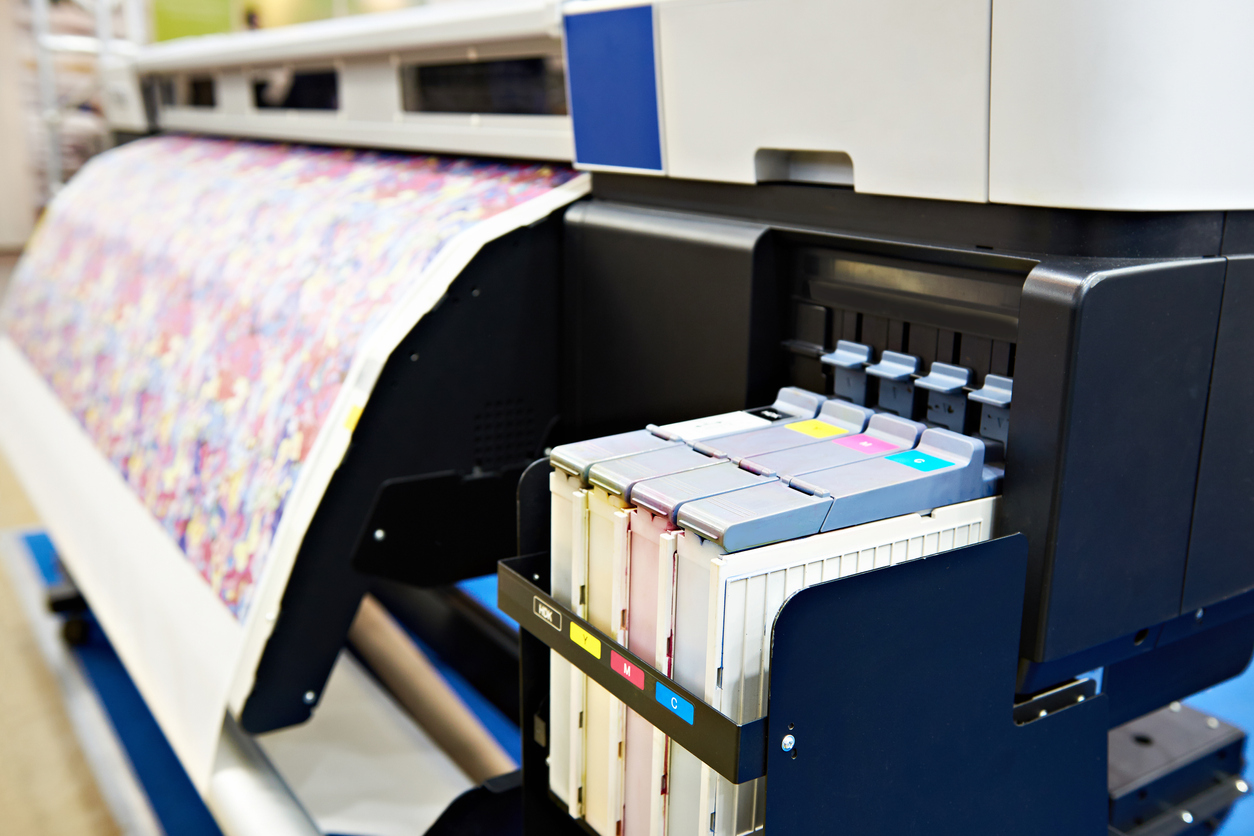 7th April 2022
Fabric dye-sublimation printing lets you print onto many polyester textiles and coated surfaces, requiring specially manufactured inks containing heat-activated dyes. Once printed, textiles are heat-pressed or treated, and the backing paper is removed to give you a high-quality, finished print.
The beauty of fabric dye-sublimation is it is permanent; the ink won't fade, flake or reduce in quality over time – ideal for high traffic areas.
This guide covers everything you need to know about fabric dye-sublimation printing so you can decide whether it is right for you.
Let's jump in!
What is dye-sublimation printing?
Dye-sublimation printing involves using heat transfer ink to apply images to fabrics. The fabric is printed with a heat-activated dye/ink, and then it is heat-pressed or heat-treated, creating a permanent printed transfer.
Dye-sublimation printing with fabrics requires a dedicated printer, although some Inkjet printers can also do sublimation for papers.
Another version of dye-sublimation involves printing onto heat transfer paper and then heat-pressing the image onto the textile.
Pros & Cons of dye-sublimation printers
Dedicated dye-sublimation printers deliver better quality at an industrial scale, letting you print heat-transfer t-shirts, flags, banners, signs and fabric displays.
Here's a rundown of the pros and cons:
Pros
Durable and long-lasting
Rapid print speeds
Pre-configured material profiles
A wide range of paper media and textiles supported
Automated ink switching (industrial)
Smooth feed system
Production speeds in excess of 220sqm/hr (industrial)
Jig systems for printing multiple items at the same time (industrial)
Home printers cost as little as £400
Cons
Relatively big, so printers take up floor space (industrial)
More steps in the process
Industrial printers are expensive, typically over £20k for an introductory model
As we can see, the pros outweigh the cons, and the only downsides are the size of the printers and the cost. However, they are considered capital equipment, and you can often lease the equipment rather than buy it outright.
What materials can you print with dye-sublimation printing?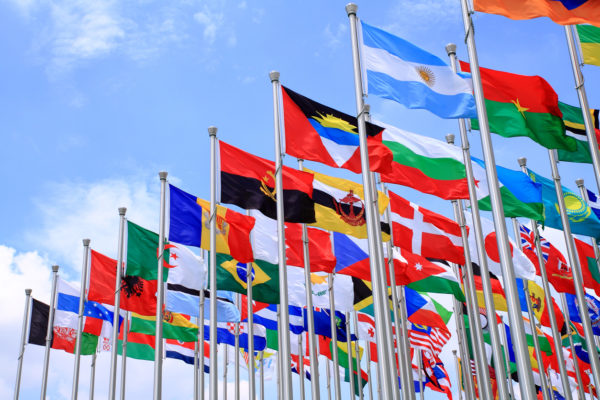 Dye-sublimation printing is most suitable for printing on polyester textiles, including flags, banners, displays and signs. It can also be used on nylon pre-treated with additives to improve dye absorption.
Polyester is best because when heated, the polyester melts slightly, bonding with the dyes to create a permanent image transfer.
Business opportunities with dye-sublimation printing
Dye-sublimation printing produces extremely high-quality images that are worthy of the finest t-shirts and banners. As a printing company, you can sell a wider range of products that cater for customers wanting the best.
Additionally, dye-sublimation printers capture astonishing detail, creating an accurate physical representation of any digital design. This unlocks new design opportunities, letting you create personalised products.
Here are a few of the business opportunities:
Banners: Polyester and PVC banners are suitable for dye-sublimation printing, and you can print images of any size, depending on the printer you have. Fabric banners can have permanent images that are UV-resistant and suitable for any application.
Soft signage: Soft signage is another great use case for dry-sublimation printing, letting you print on flags, notices and displays.
Backlit signage: Dye-sublimation printing is suitable for backlit displays printed on polyester, creating a high-quality image.
Interior décor: Customers who buy signs and banners might also buy interior décors like fabric posters, notices and advertisements.
Overall, dye-sublimation unlocks enormous opportunities for commercial printers.
Difference between "direct" & "transfer" dye-sublimation printing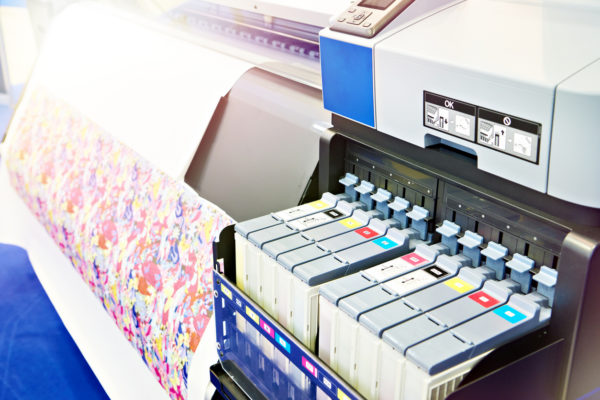 There are two types of dye-sublimation printing:
Direct: Involves printing directly onto the fabric/textile
Transfer: Involves printing onto transfer paper applied to the fabric/textile
Both of these have different use cases. Direct printing is better for large print runs, sizeable banners and signs, while transfer printing is better for smaller products.
Additionally, there are direct and transfer printers. Some printers only do transfer dye-sublimation printing, only supporting paper media, and other printers support paper media and textile media, giving you both options.
What do I need for dye-sublimation?
To make dry-sublimation printing possible, you need the following:
Sublimation printer
Sublimation paper for transfer (or textile for direct)
RIP software to create files the printer can understand
Heat press
Cutting mechanisms, such as a rotary blade or a guillotine
Why choose dye-sublimation?
Dye-sublimation creates beautiful, high-quality graphics and images that are an accurate physical representation of the original designs. The dye is embedded in the fabric, making it permanent and suitable for indoor and outdoor use.
The longevity of products printed with dye-sublimation is legendary, with the images never fading, peeling, flaking or degrading. UV-resistant dyes can be specified to extend the life of the image further if used outdoors.
However, while dye-sublimation works great with polyester, PVC and nylon are harder to print due to dye bonding problems. You can solve this issue by using PVC and nylon designed for heat transfer inks.
Is sublimation worth the investment?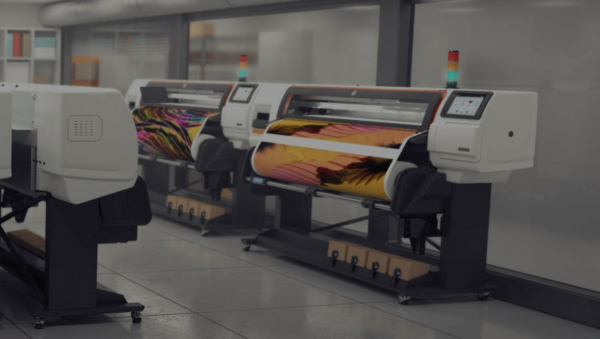 Yes! Demand for printed textiles is soaring, and dye-sublimation yields the best overall product quality. It also lets you create a wider range of products, from banners and soft signage to backlit signs, clothes and fabric apparel.
Commercial printers can use industrial-size textile printers for dye-sublimation. In contrast, smaller businesses and home businesses can use an Inkjet desktop printer designed for dye-sublimation for heat transfer printing.
Like any print process, dye-sublimation has pros and cons. But if you want to print high-res, permanent images on textiles, nothing else comes close.