Published 25th Aug 2021
PVC-Free Vinyl: The Complete Guide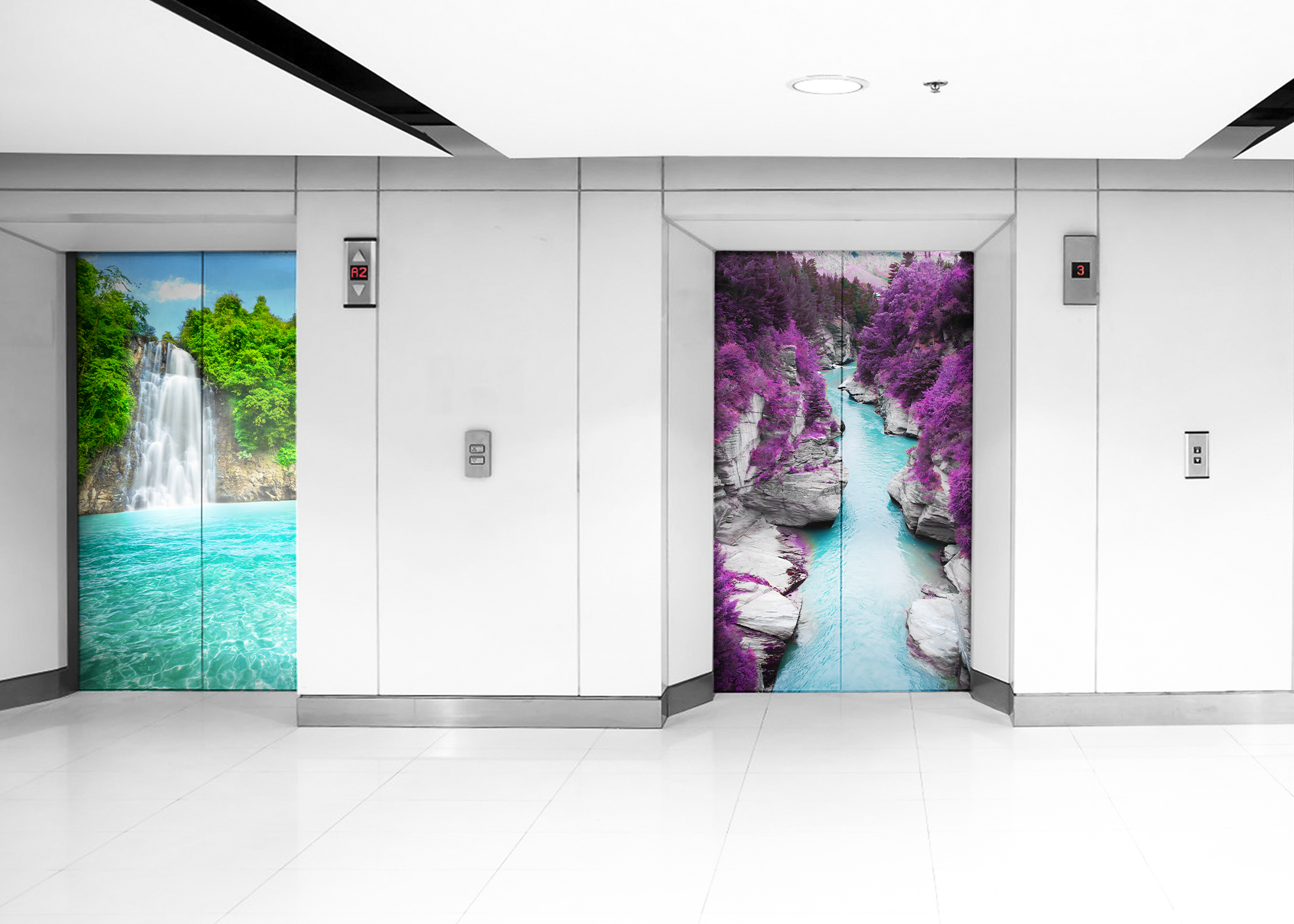 PVC-Free Vinyl: Print Media and Laminates – The Complete Guide
As businesses have become more eco-conscious, thoughts have turned to ways to be more environmentally friendly. PVC-free vinyl is a by-product of this shift, giving companies a way to reduce plastic pollution while still marketing with print.
In our world of plastics, PVC is the third most-produced plastic globally, and PVC vinyl and plastic wrap is the most manufactured product.
The UK uses approximately 5 million tons of plastic per year, and 1.1 million tons is plastic wrap most commonly made from PVC.
PVC vinyl is not the same as plastic wrap found in kitchen cupboards, but it is made from the same plastic, which is polluting and non-recyclable.
PVC-free vinyl gives printers and sign-makers an eco-friendly way to make backdrops, signs, wraps and films. This article will explore PVC-free vinyl, including materials and types, so you can offer the right products to your customers.
What is PVC-free vinyl?
PVC-free vinyl films are made from plastics and polymers that are recyclable and have a smaller carbon footprint than PVC. The main PVC alternatives are PP, PET and polyester, which have different use cases and applications.
Here's a run-down of the materials:
PP vinyl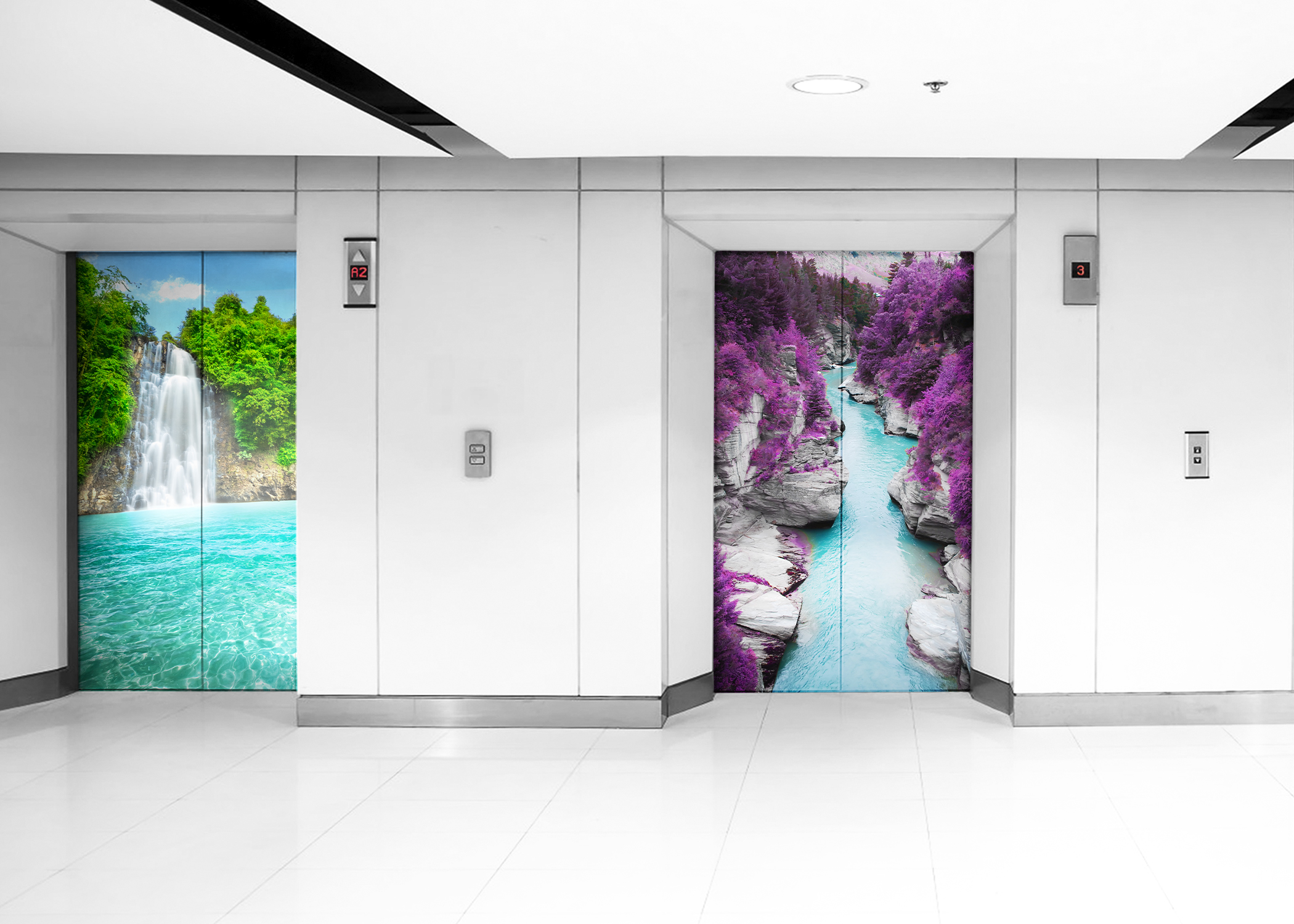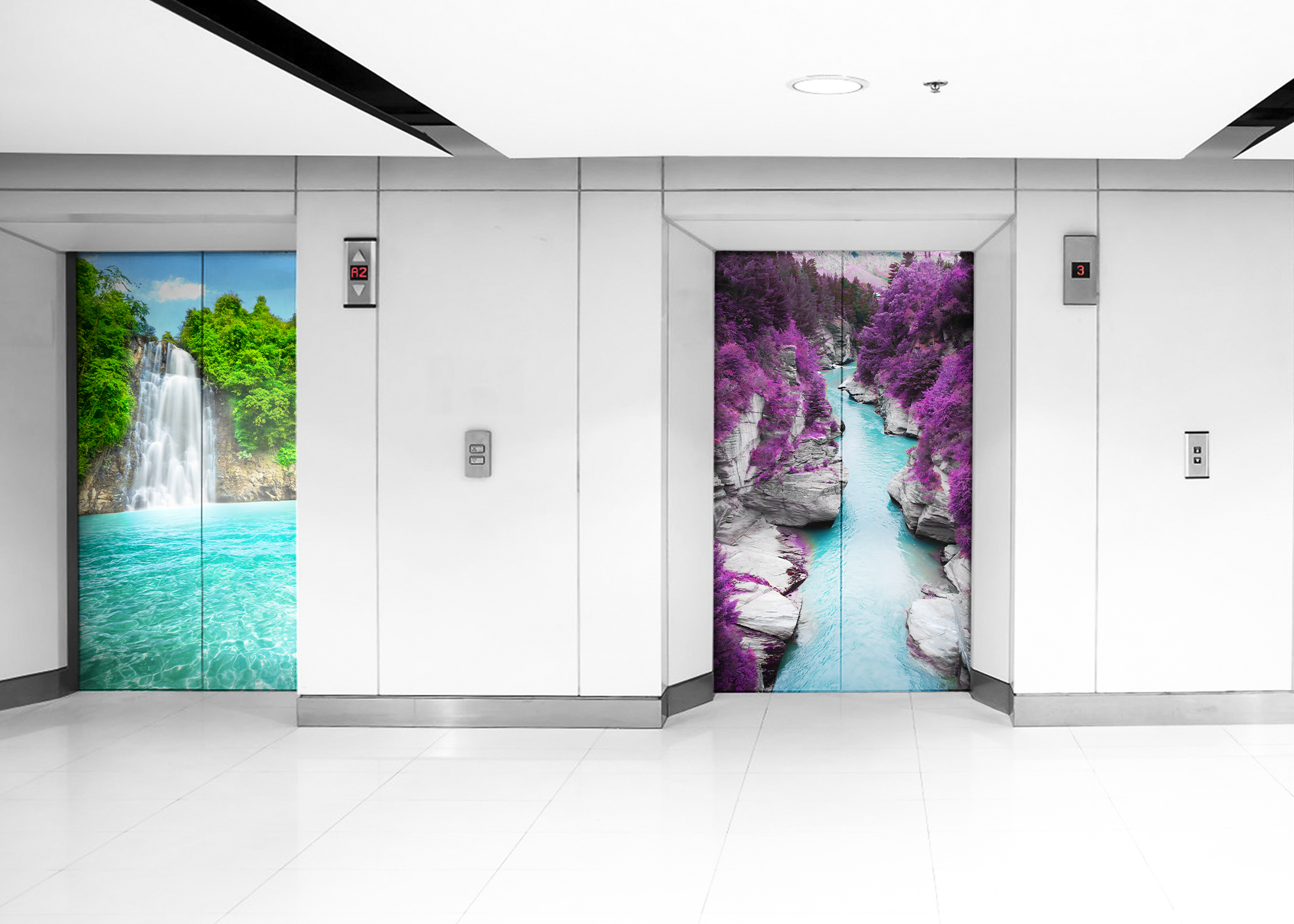 PP, also known as polypropene, is a 100% recyclable thermoplastic polymer approved for food and beverage storage. PP vinyl is specified for heavy-duty applications, like permanent outdoor vinyl signs and shop backdrops.
Product example: Vistamax PVC Free PP High Tack.
PET vinyl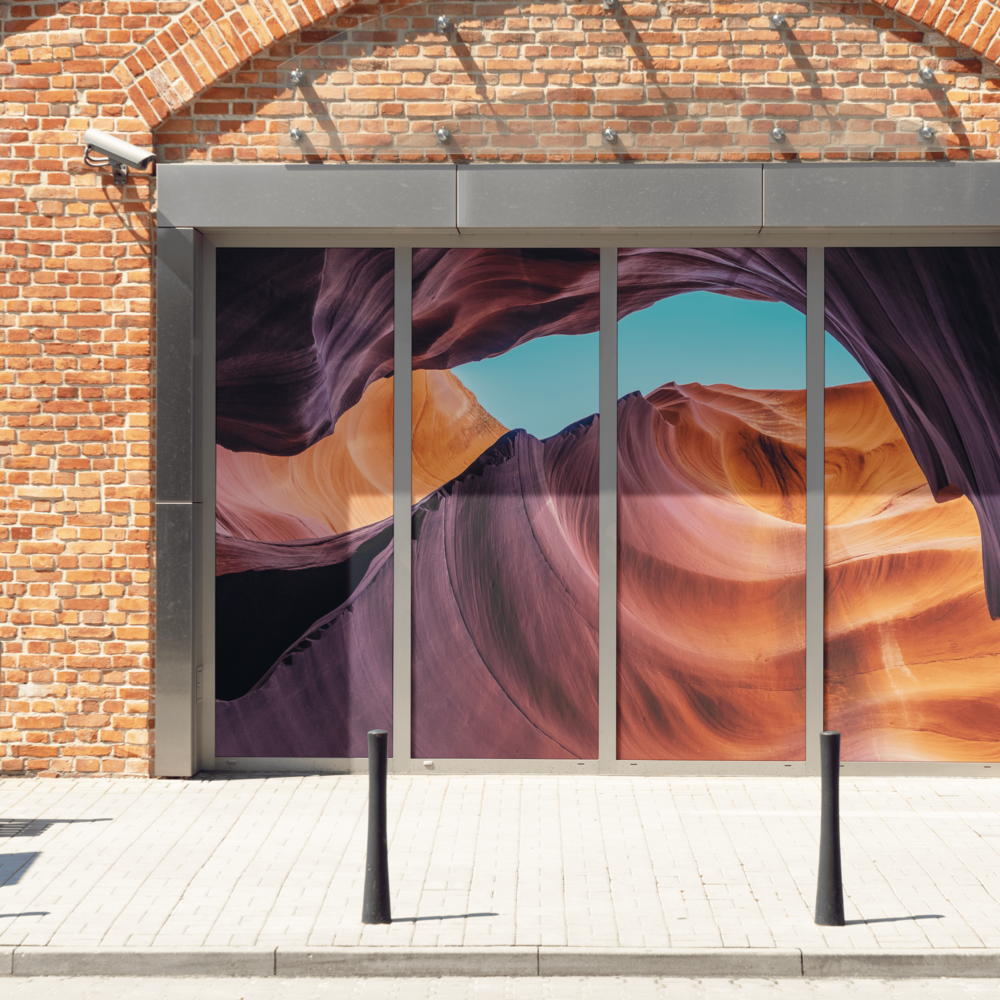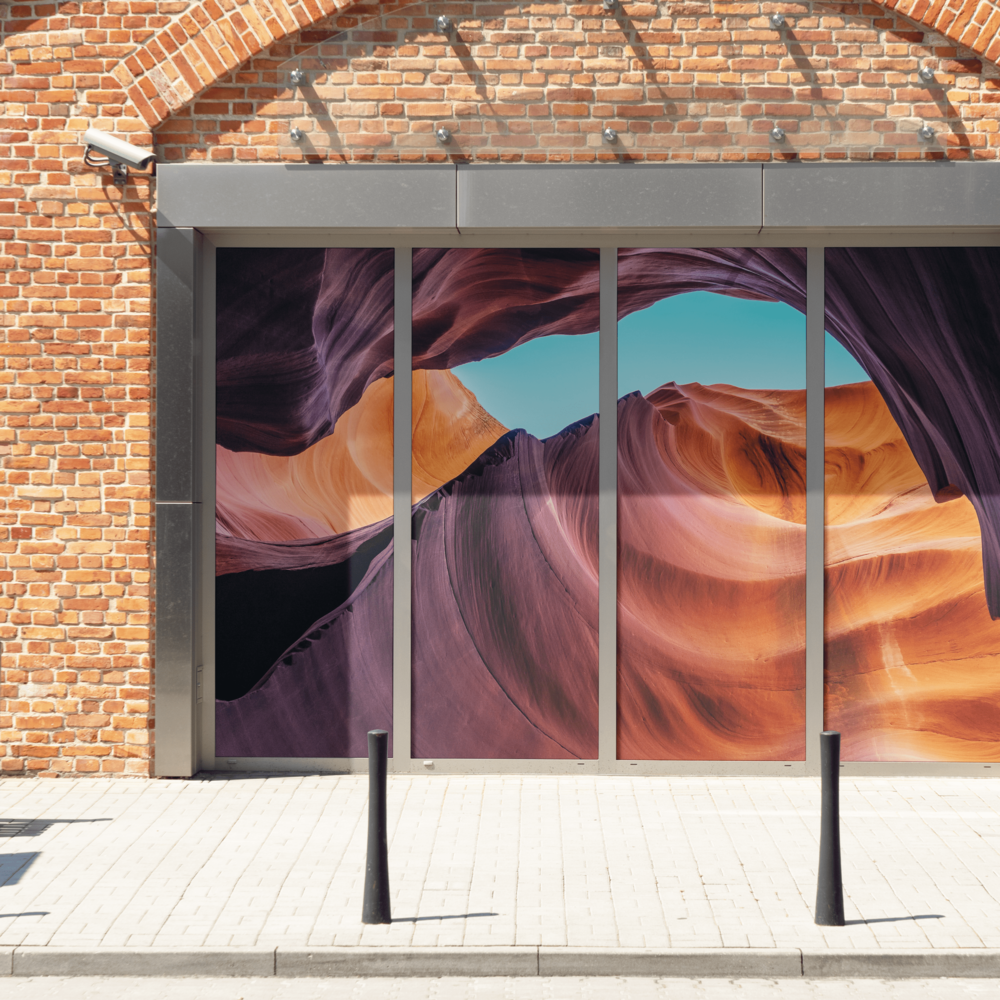 PET, also known as polythene terephthalate, is an alternative to PP that is used in a wider range of vinyl, such as one-way vinyl, block-out vinyl and removable vinyl. It's more pliable than PP, 100% recyclable and easy to print.
Product example: Vistamax PET One Way Vision.
Polyester vinyl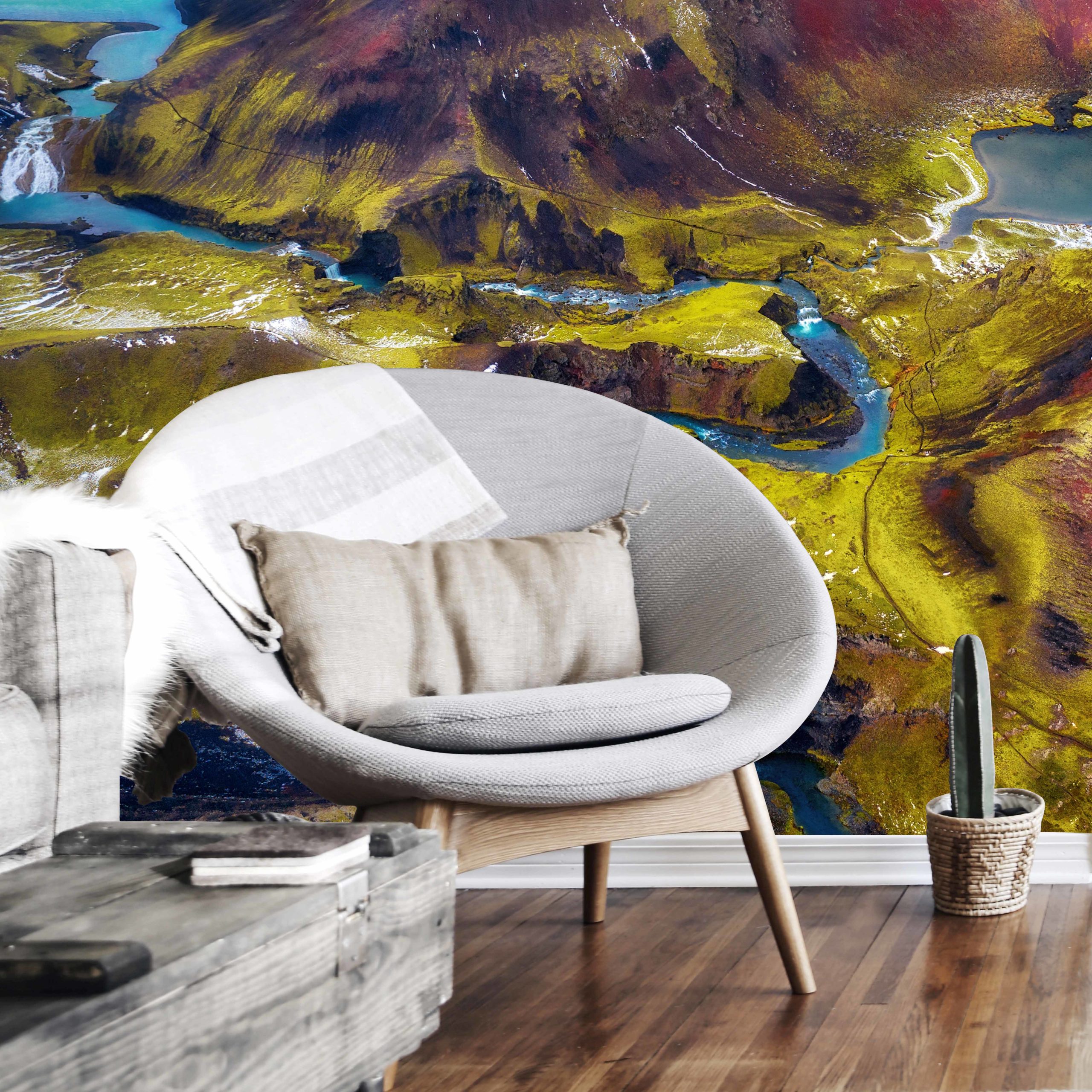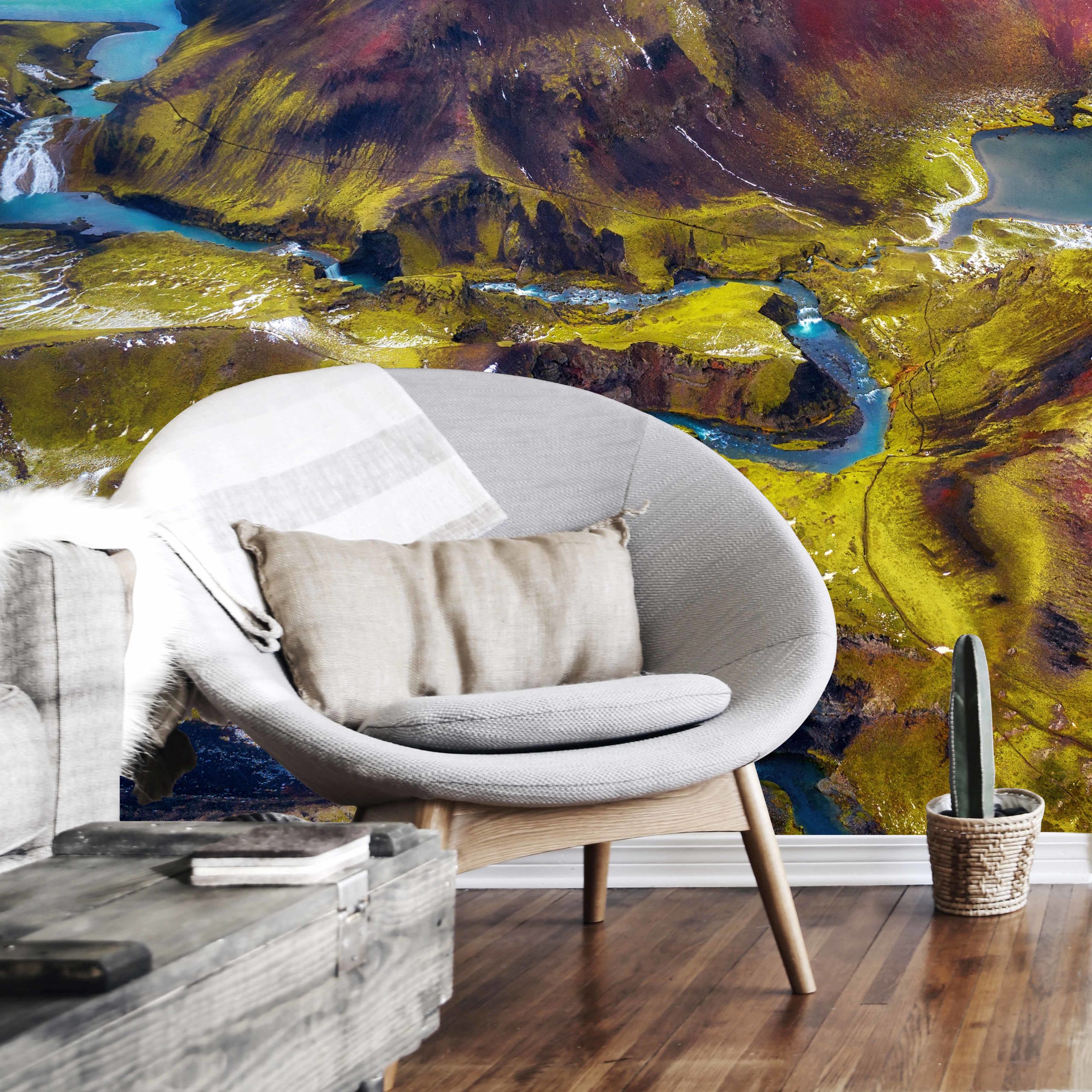 Polyester is a 100% recyclable synthetic fabric used to make heavy fabric vinyl for flat surfaces. Polyester vinyl is suitable for murals, decals, graphics, backdrops, and heavy wallpaper for covering up defects.
Product example: Vertex Premium Adhesive Wall Fabric 340gsm.
With hundreds of applications, these vinyl materials will offer your customers an eco-friendly alternative to PVC. You can find more PVC-free vinyl here.
Why is PVC-free vinyl needed?
PVC-free vinyl is essential if we are to tackle the plastic crisis.
For all its usefulness, PVC is bad for our planet. Greenpeace cites it asone of the most toxic substances saturating our planet.
What's the problem with PVC? The problem is it contaminates the environment during production, use, and disposal, requiring significant carbon emissions to make and seeping out chlorine and dioxins over its lifetime.
However, the biggest problem with PVC is it is not recyclable, so one of three things will happen at the end of its life:
It will end up in a landfill
It will end up in the environment
It will be incinerated, releasing all its harmful chemicals
Since PVC is bad for the environment, it makes sense to use PVC-free products – but most businesses aren't aware they exist.
PVC-free vinyl gives printers and sign makers a legitimate way to be more eco-friendly and appeal to increasingly eco-conscious customers.
PVC-free vinyl eco-credentials
Because PVC-free vinyl is made from plastic, there is a carbon footprint attached to its production and disposal. However, PVC alternatives like PP, PET and polyester are a lot better for the environment than PVC.
PP vinyl eco-credentials
PP (polypropylene) is 100% recyclable and has one of the lowest environmental impacts of any plastic. PP production consumes less energy than creating paper, and when burned, it emits no toxic gases, like chlorine from PVC plastics.
PET vinyl eco-credentials
PET (polythene terephthalate) is 100% recyclable, and it is one of the most recycled materials in the world, creating rPET. It consumes less energy than creating glass, and some say it is greener than compostable polymers.
Polyester vinyl eco-credentials
Polyester is 100% recyclable, and recycled polyester uses half as much energy as virgin polyester, creating an eco-friendly cycle. Polyester production has a lower environmental impact than PVC production.
PVC-free vinyl performance
PVC vinyl is the most tried and tested vinyl there is, offering dependable, consistent performance. However, PVC is bad for the environment, so offering PVC alternatives is a great way to improve your eco-credentials.
The good news is that PVC-free vinyl performs the same as PVC vinyl, with only mild, imperceptible differences in performance. The quality of the material and the quality of the print defines the quality of the product.
PP vinyl performance
PP is used as a standard PVC vinyl substitute, offering similar performance characteristics to support permanent and semi-permanent adhesives. PP vinyl looks and prints much the same as PVC.
PET vinyl performance
PET is a specialised PVC vinyl substitute for products like one-way vinyl, black-out vinyl and holographic vinyl. PET is stronger than PP, so it can print thinner. It is also more temperature resistant, making it ideal in areas where temperatures and humidity can fluctuate.
Polyester vinyl performance
Polyester is used as a PVC substitute to make roll-up banners and heavy fabric vinyl for flat surfaces. It performs perfectly in place of PVC and nylon, delivering durable, tough and sturdy performance for indoor and outdoor use.
Installing PVC-free vinyl films with a squeegee is the same as with PVC vinyl, with installation aided by heat from a heat gun. You can use a cutter on-site, although decals should be pre-cut for simple installation.
PVC-free printable vinyl
PVC-free printable vinyl is suitable for graphics, decals, signs, displays, stickers and backdrops. Providing you select the right material (PET or PP), you can substitute PVC vinyl without any difference in performance.
The great thing about PVC-free printable vinyl is it's compatible with most digital Inkjet printers. Although some printers have a pre-selection for brands and materials like PP, you might need to create a custom media profile.
If you offer a printing service for bespoke artwork or configurable print designs, printable vinyl will be one of the most-used products. Switching to a PVC-free alternative, or offering customers the option, is a great way to be eco-friendly.
PET, PP and polyester are tear-resistant, strong and durable enough for thermal Inkjet roller printers. Before printing, make sure the media weight is supported by the printer and select the right media profile to optimise print quality.
What is PVC-free vinyl fabric?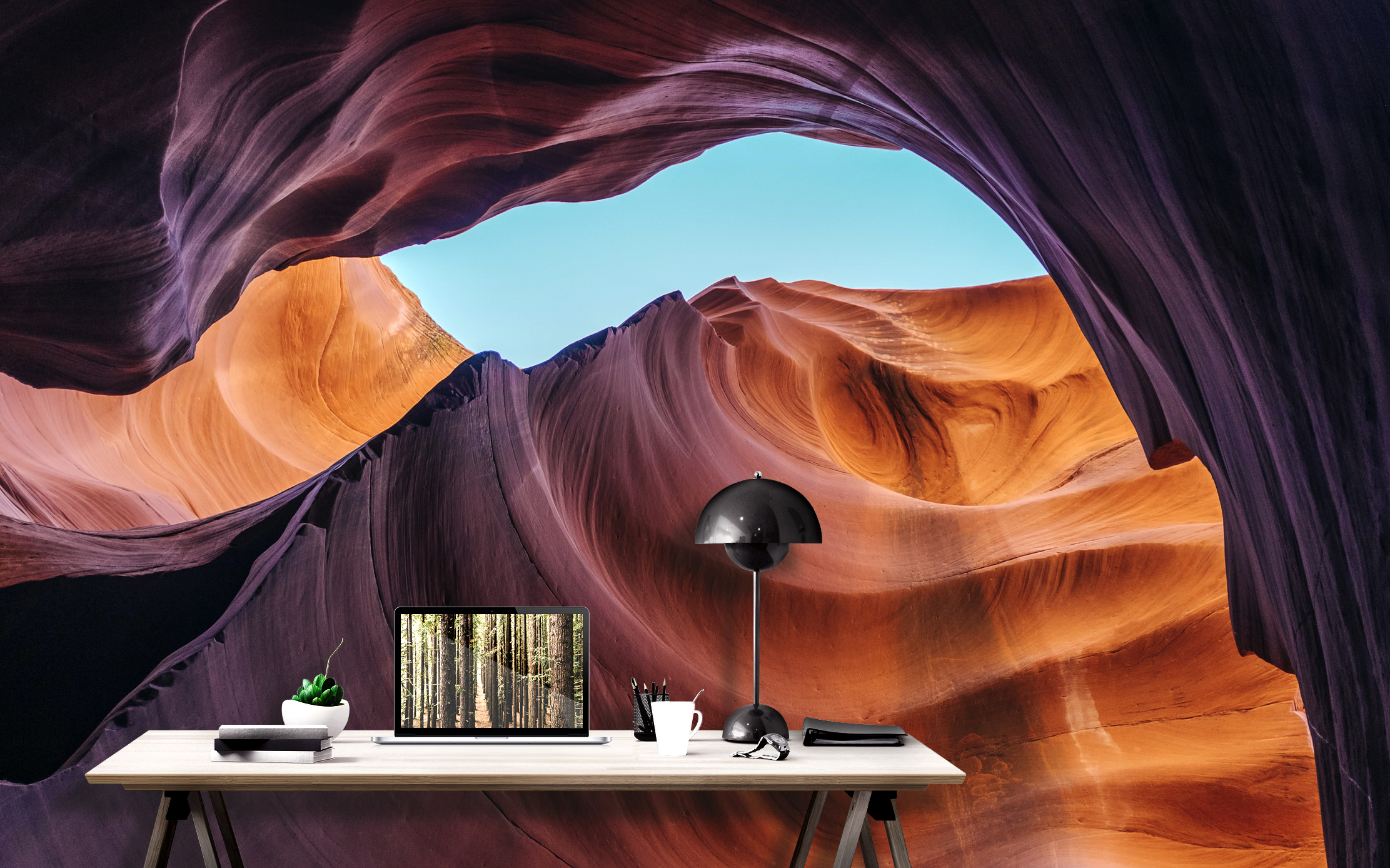 PVC-free vinyl fabric is made from polyester: a woven canvas that can be printed and imprinted. The fabric is PVC-Free, plasticiser-free and phthalate-free, making it recyclable and significantly better for the environment than PVC.
Polyester fabric vinyl has several desirable characteristics, including colour fastness, stain resistance, high dimensional stability and a soft texture.
For example, GF 295 GraphiTex Ultra is a 240-micron polyester fabric, printable to any specification using solvent, latex and UV inks.
The smoothness and quality of the fabric make it suitable for murals, decals, and graphics for most smooth painted interior walls.
Is PVC-free vinyl permanent?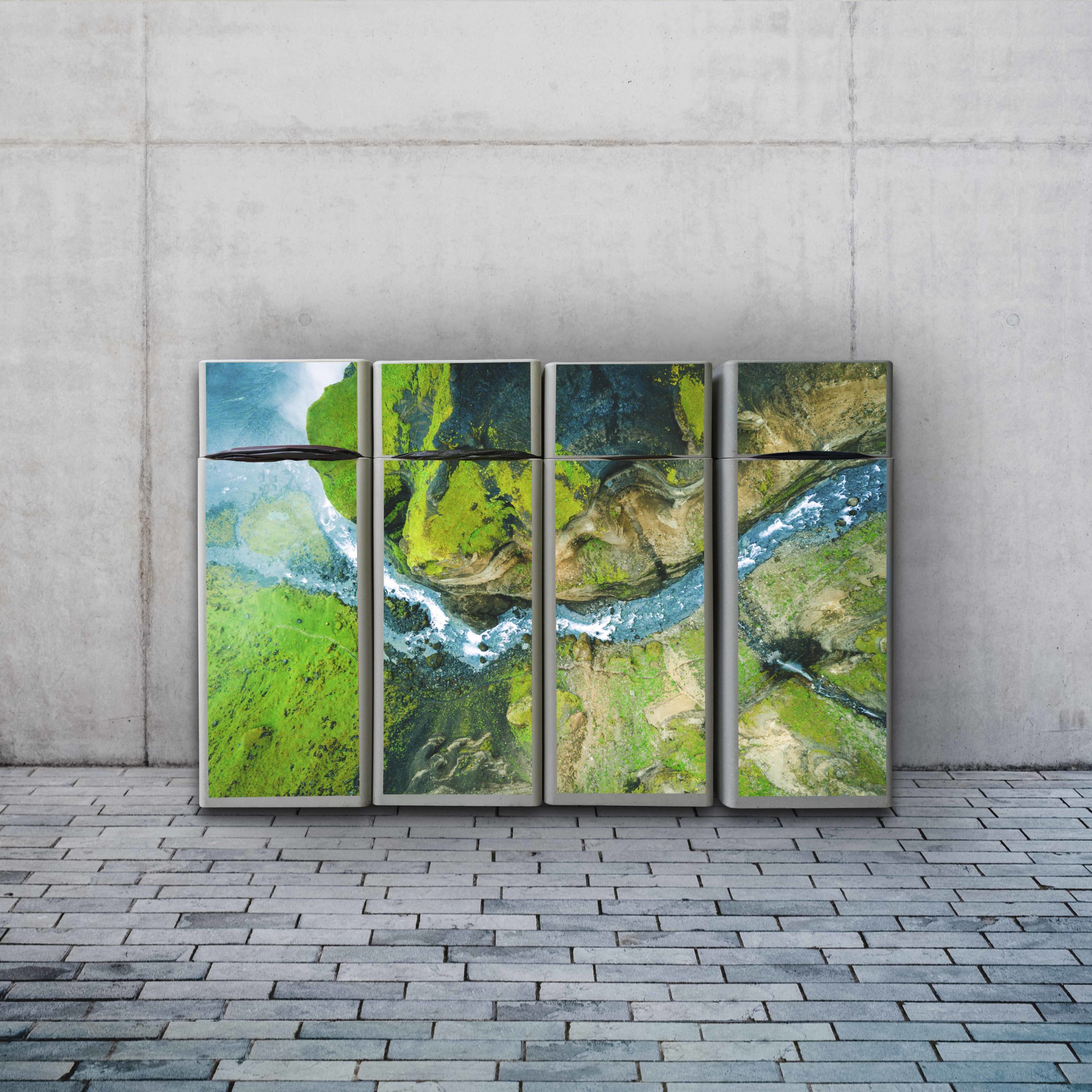 The permanence of PVC-free vinyl depends on the vinyl material, the adhesive, and ink quality. For example, you could use permanent adhesive, but if the ink isn't rated to last, the vinyl will need replacing prematurely.
Suppose you want to offer permanent vinyl to your customers. In that case, you should offer permanent vinyl, like Vistamax PVC Free Blockout PET Vinyl and Vistamax PVC Free PP Permanent Vinyl. These products have stronger adhesives than semi-permanent varieties, making the product last significantly longer.
In addition to offering permanent media, you should use eco-solvent inks that are designed to last several years. UV-resistant inks are a good choice.
Something else to keep in mind is a guarantee. You should offer a guarantee on permanent vinyl as proof of concept, with 12-months a good starting point.
Is PVC-free vinyl recyclable?
Polyester, PP (polypropylene) and PET (polythene terephthalate) are 100% recyclable, and recycled variants of these materials have plenty of use cases.
Recycled polyester is used to make clothes and textiles, recycled PET (rPET) is used to make packaging, and recycled PP is used to make containers.
The most widely recycled material is PET, while the least recycled is PP, due to technical problems in recycling, including difficulty ridding PP of the smell of the product it housed and the recycled product being black or grey, limiting its use cases.
Compared to PVC, PP, PET, and polyester are more eco-friendly. While there are methods to recycle PVC, they are not found in recycling centres in the UK.
PVC-free vinyl is an excellent choice for all indoor and outdoor applications
PVC-free vinyl is no longer a poor substitute for PVC – modern substitutes made from PP, PET, and polyester have imperceptible differences in printability, quality and performance, unlocking eco-friendly indoor and outdoor applications.
As a printer or sign maker, you should be looking for new products that capture your customer's imagination and solve problems.
PVC vinyl is cheap and effective, at the cost of the environment, while PVC-free vinyl films are cheap and effective, with significantly less impact on the environment.
Given a choice to use eco-friendly products, most businesses and consumers will go for the eco-friendly option – but they have to be given a choice.
To find out more about how PVC-free vinyl can benefit your business, contact us. We are the UK and Europe's leading trade supplier of wide-format vinyl and printable media. You can also check out our full range of PVC-free print materials here.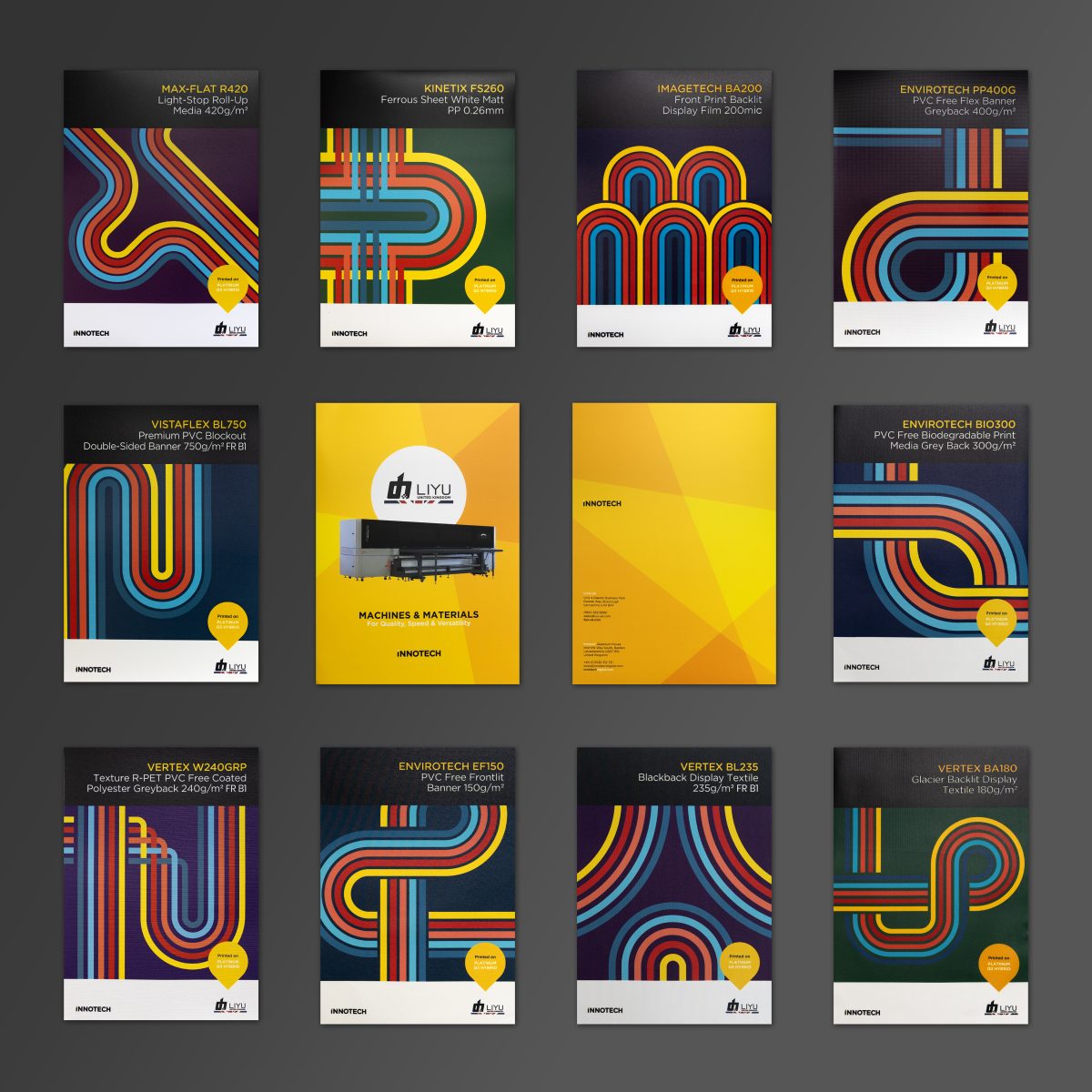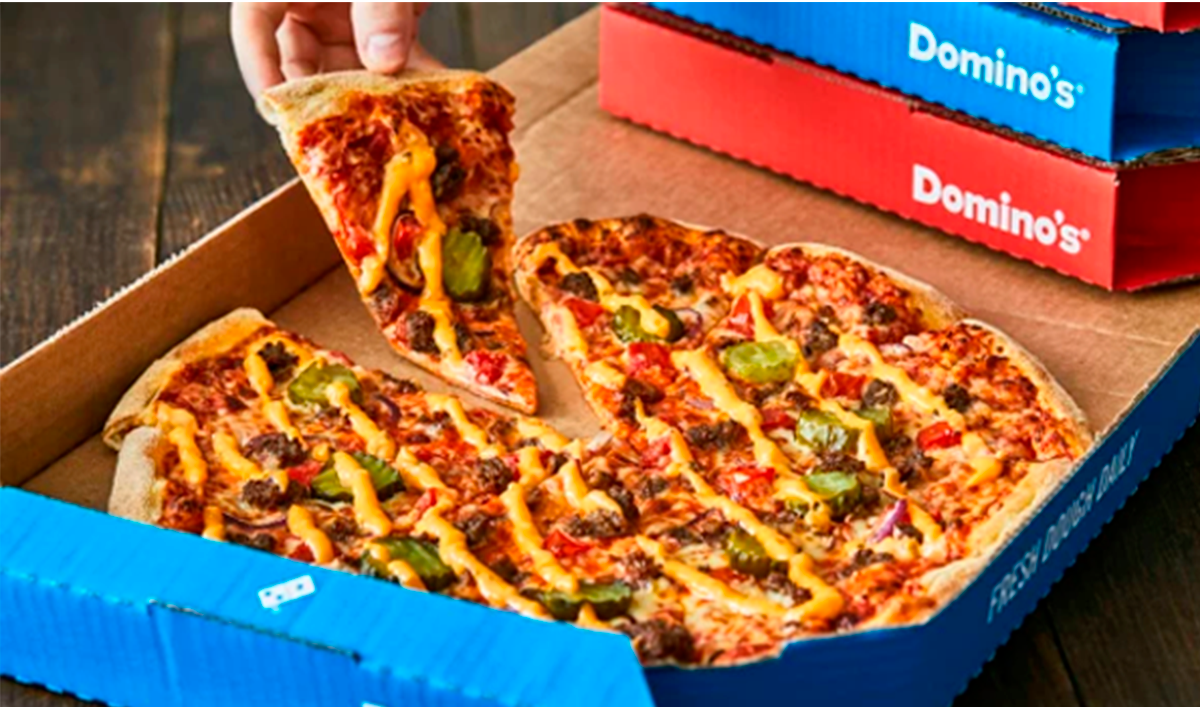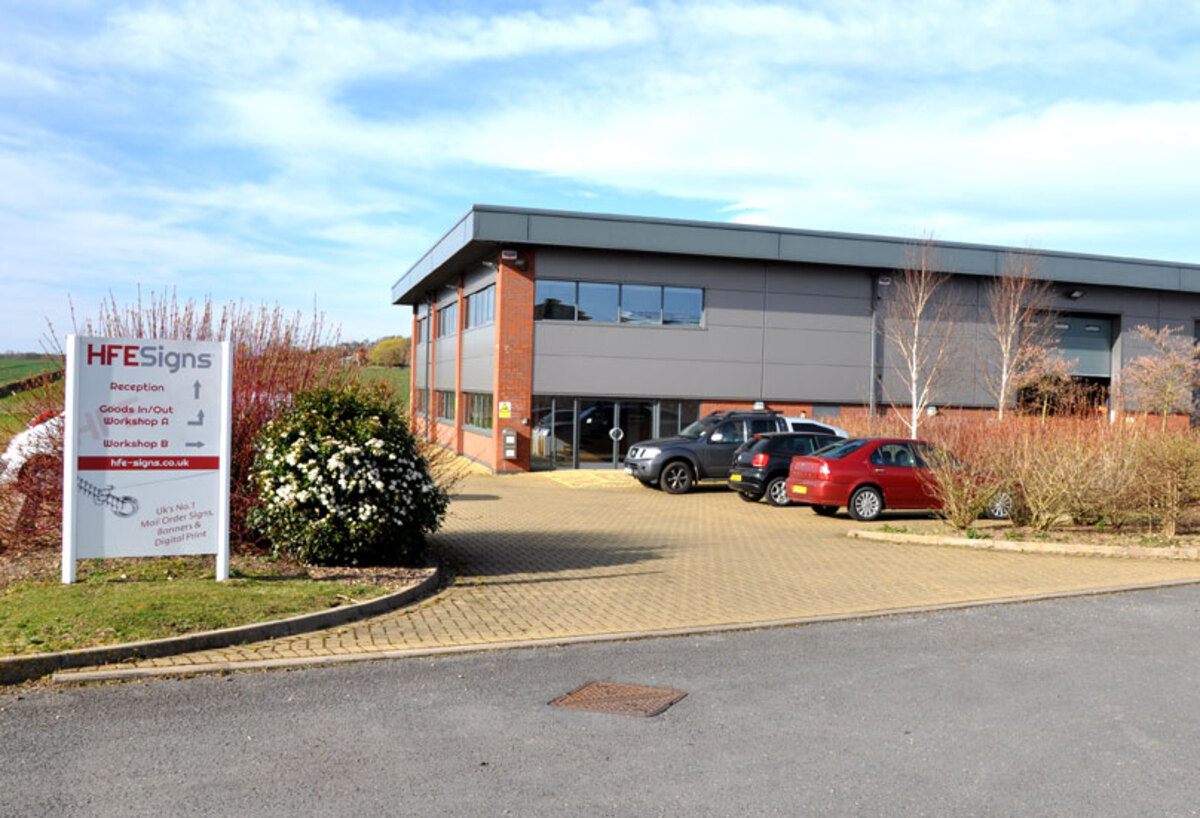 View all posts