Published 10th Sep 2020
Opportunities At Your Feet: A Guide To Floor Graphics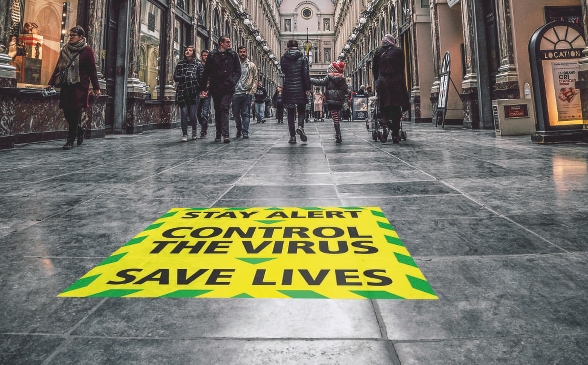 If the power of floor graphics was ever underestimated, a global pandemic has helped to put it centre stage, with floor stickers forming the backbone of physical distancing strategy in public venues all over the world.
The impact of floor graphics is nothing new, and is rooted in basic human psychology – at our most primitive level, we are hard wired to repeatedly look at the ground in order to scan for obstacles that might cause us harm.  While marketing strategy tells us that the most important messages should always be displayed at eye level, science tells us that putting them on the floor could be equally, if not more, effective.
So how can you maximise the footprint of your retail or business premises – literally?  What are the different options for floor displays, and which is right for you?  Read on for our essential guide to help you put your best foot forward…
What are the options on floor graphics?
There are three main types of floor graphic: one-part graphics, two-part graphics, and floor liners or mats.  Each has its own benefits and considerations, depending on the environment it will be used in.  Floor graphics can be employed in virtually any public setting including education, healthcare, retail, travel and more, so it's important to think about what you need from your floor graphics before you begin.
A two-part floor sticker or graphic is a printed, self-adhesive vinyl that is overlaminated after printing to give the finished decal additional protection and durability.
The benefit of a two-part system is the flexibility to choose a base vinyl that is best adapted to your needs – for example, if you need to apply floor decals to a tricky surface requiring a heavy duty adhesive, or if your floor graphics are going to be temporary, and need to be durable but also easily removed.  Two-part graphics are often the best option for intricate or large-scale floor displays and can be used to transform this often overlooked resource into an innovative and powerful marketing tool, or to signpost and enhance the customer journey through any space.
Once you've selected the right vinyl, it's time to choose an overlaminate.  Floor laminates have a textured, anti-scuff surface and are given an 'R' rating that indicates how slip-resistant the finished decal will be.  The higher the R rating, the grippier the surface will be – but for most level floors, a rating of R9-R11 is ample.
As with base vinyls, overlaminates come in monomeric and polymeric options and the choice you make will depend on the vinyl being laminated, the substrate and your budget.  Polymeric options give increased flexibility for better performance on uneven surfaces.  Other factors to consider are the micron or thickness of the laminate, which can increase durability and give a more premium look and feel, but will also impact on cost; and fire rating which is an important consideration for public buildings like airports, train stations, hotels and schools.
With two-part vinyls, there is a small chance of 'lifting' between the edge of the vinyl and the overlaminate in high-traffic areas.  To prevent this from happening, printers may allow the laminate to overhang the edge of the base vinyl.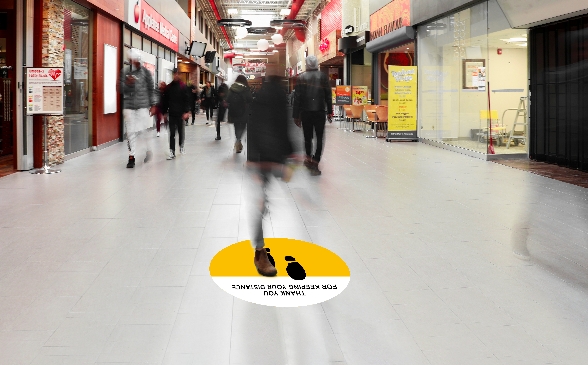 One-part floor graphics are a more recent product development made possible by advances in ink technology.  Previously, digital inks just weren't durable enough to withstand heavy foot traffic, but now it's perfectly possible to have scuff- and slip-resistant floor graphics in a simple, one-part product – simply peel away the liner and apply to a clean, dry and smooth surface.
It's usual to use heavier weight textured vinyls for one-part floor graphics, around 200 micron being standard for decals that can withstand the endless shuffling of feet.  As with floor laminates, one-part floor vinyls will have an R rating to determine how safe they are across a variety of settings.
One-part floor graphics are ideal when a quick and easy solution is required and the perfect choice for temporary graphics due to their removability.  They are a popular choice for the social distancing stickers we see popping up on floors across the country right now, and equally for short-term promotions or temporary signposting.
An additional option for floor graphics is to create a custom mat or 'floor poster' without an adhesive backing.  This is a good solution for venues with frequently changing campaigns or messages – think multiple-occupancy retail spaces where the prime floor advertising spots are rotated among tenants regularly, or venues such as theatres where different shows and events may need to be advertised on different dates or times of day.
Floor posters are printed on heavyweight vinyl using the same one or two-step process, and backed with a non-slip liner for ultimate safety and durability in a temporary, 100% portable floor display.  As well as retail and hospitality applications, floor posters are also ideal for healthcare settings as they can be lifted and replaced as part of thorough disinfection strategy.
To discuss your options on floor graphic substrates and techniques, contact our knowledgeable sales team – email sales@innotechdigital.com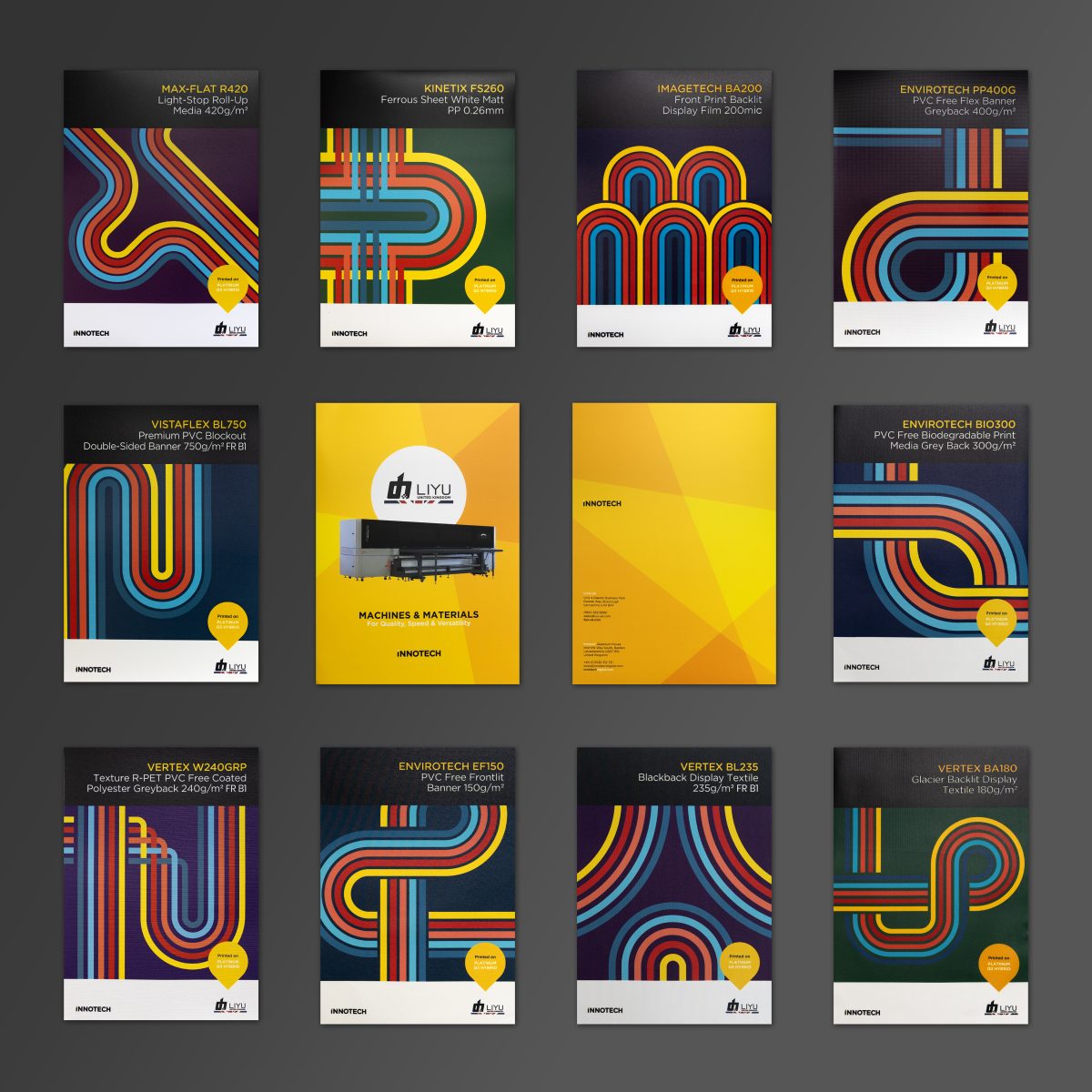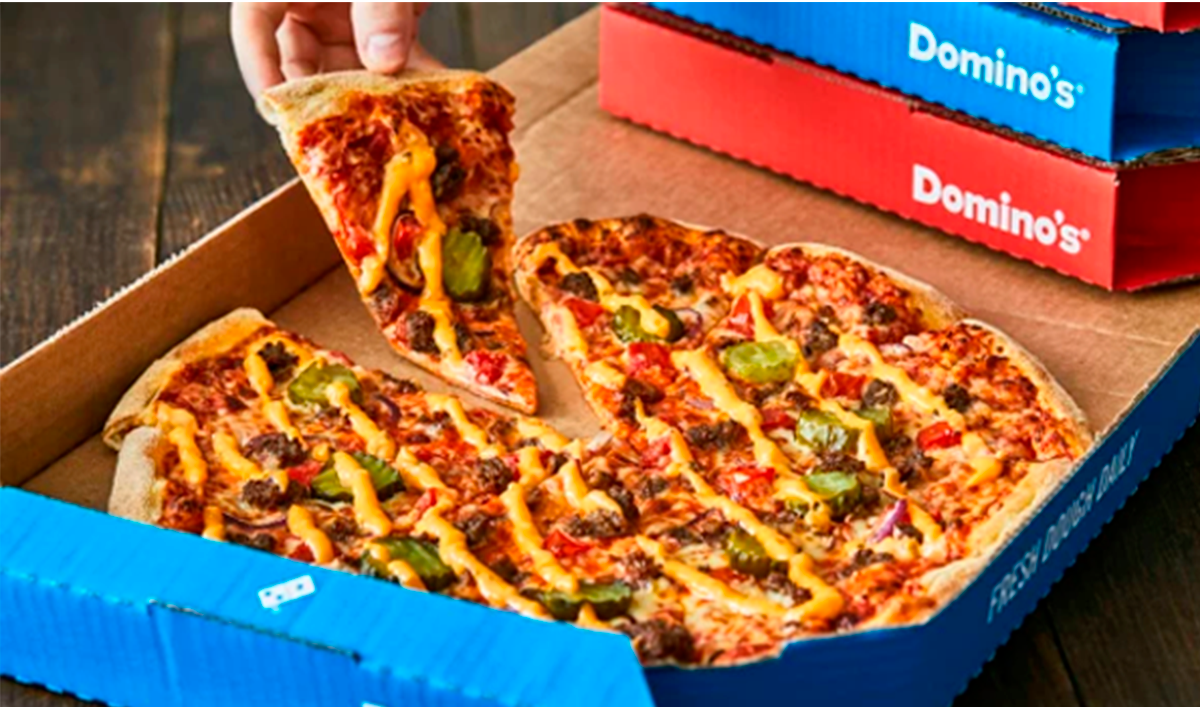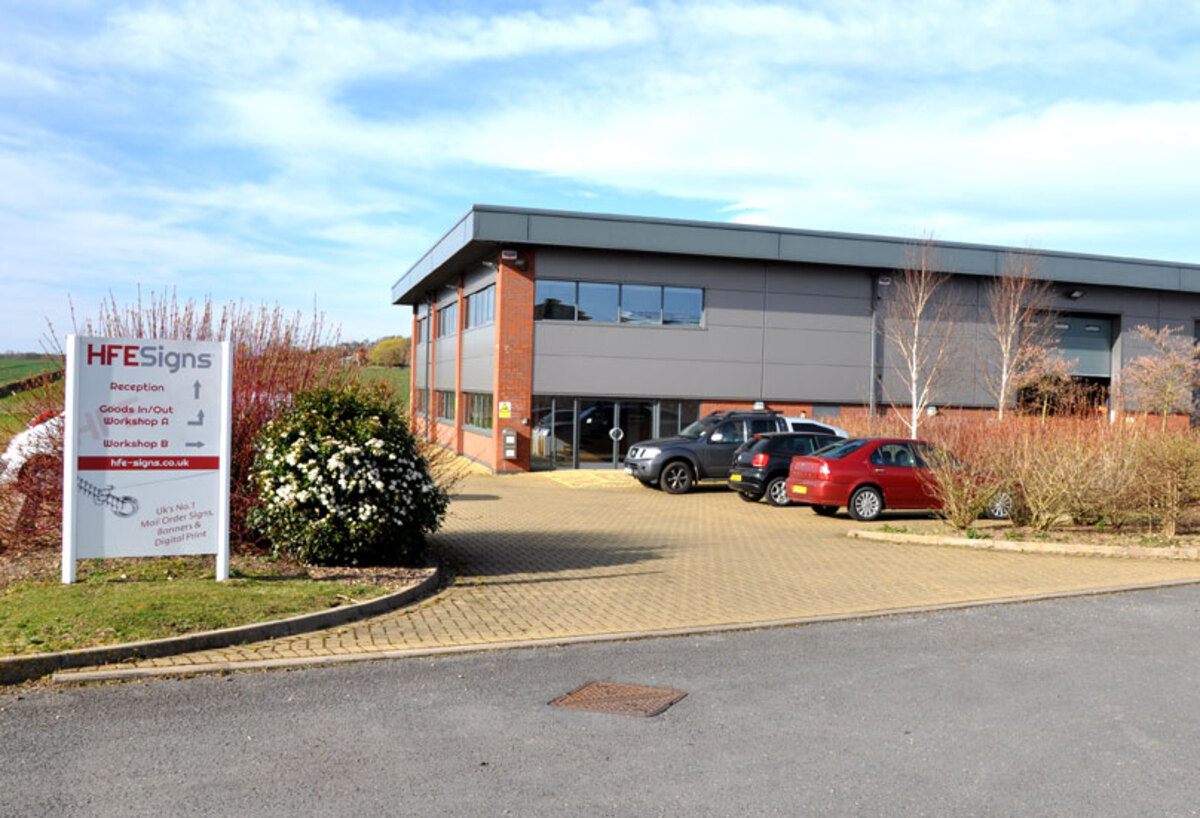 View all posts