Published 19th Jun 2023
General Formulations AutoMark™ DRIFT® Wrap Vinyl showcases 75 years of Porsche craftsmanship and quality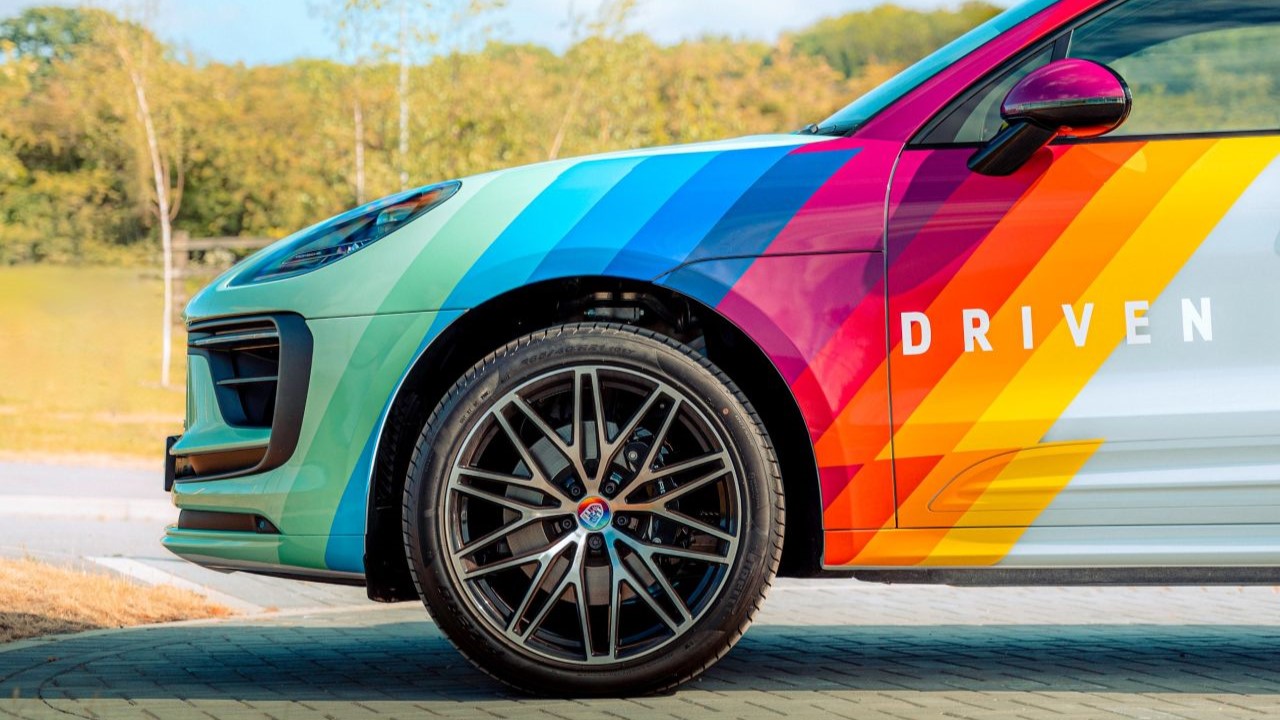 When Innotech Digital launched the General Formulations AutoMark Vinyl at Wrapfest earlier this year, it was very well received by the vehicle wrapping community. The company is delighted that the first use of this vinyl in the UK was a fantastic application at the Porsche Centre in South Lakes, where Auto Wrap Manchester has created a stunning car wrap to commemorate 75 years of Porsche excellence.
Using the installer-friendly General Formulations AutoMark 830 Drift Wrap Vinyl and Optimark 242 Gloss Laminate, the skilled team at Auto Wrap Manchester transformed a Porsche Macan into a true work of art for Porsche's 75th-anniversary celebrations.
The celebratory car wrap captures the essence of Porsche's rich heritage and the meticulous craftsmanship that has defined the brand for over seven decades. Featuring a range of historic Porsche colours such as Rubystar, Mint Green, Guards Red, Racing Yellow, and more, the wrap showcases the brand's iconic hues with a flawless gloss.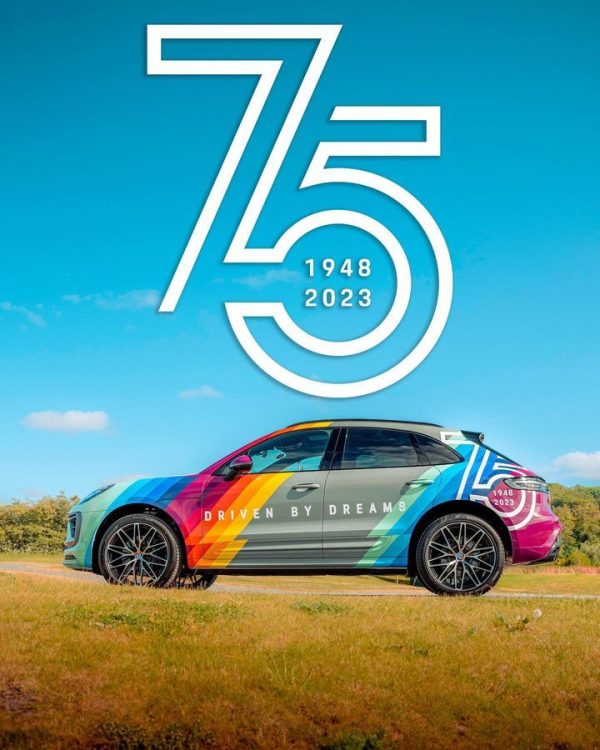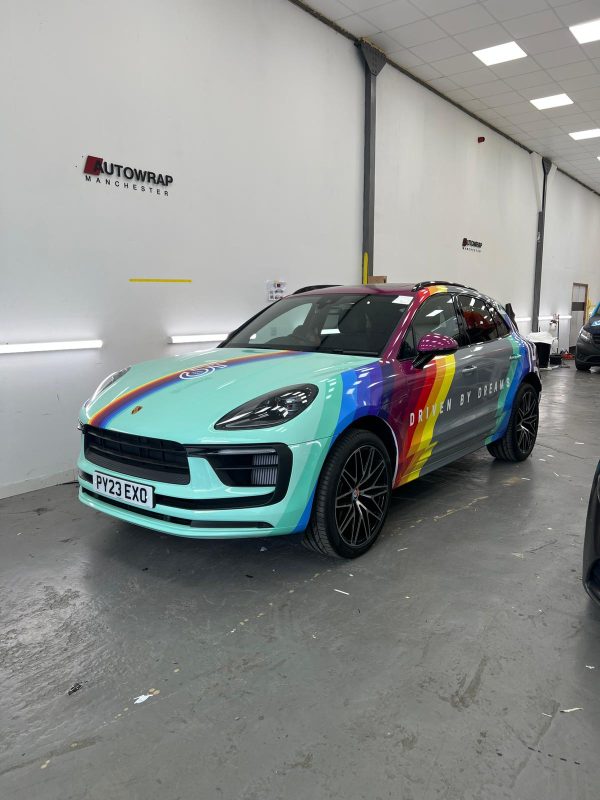 Scott Hanlon of Auto Wrap Manchester, said, "Our team is dedicated to delivering excellence in every project we undertake and working with Porsche South Lakes was no exception. From the initial concept to the final installation, we poured our passion and expertise into creating a truly exceptional design that perfectly encapsulated the Porsche brand."
General Formulations AutoMark, a cutting-edge printable wrap film available from Innotech, has quickly made a significant impact on the UK market since its launch. Delivering exceptional installation ease, print quality and durability, the AutoMark 830 Drift Wrap Vinyl has garnered attention for its ability to bring designs to life with remarkable clarity and vibrancy – as well as an unrivalled gloss for printable films.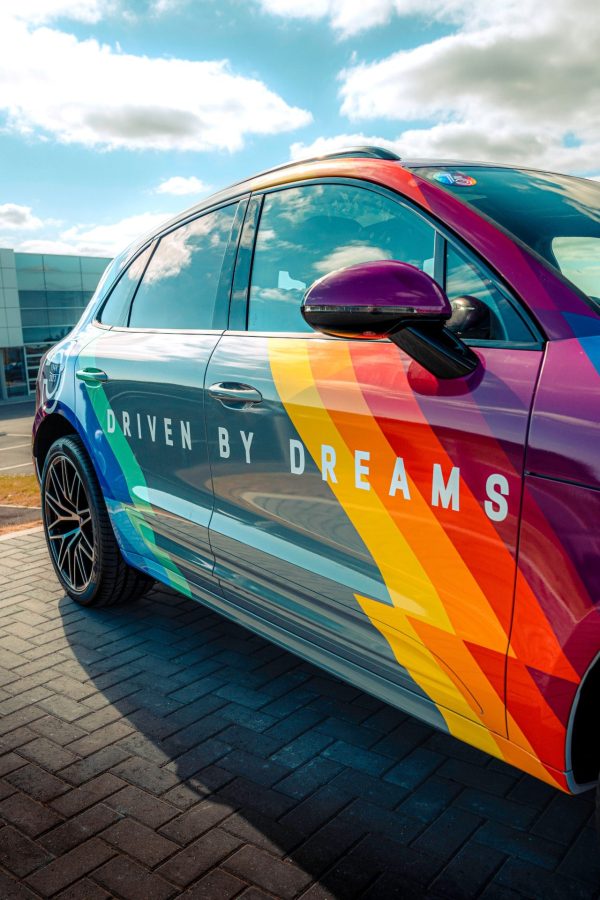 Scott adds, "We're incredibly excited that we could use the General Formulations 830 AutoMark vinyl from Innotech for this project. It delivered the highest levels of finished quality that we needed to showcase the vehicle in the best possible light. Application was made easier thanks to the product's unique combination of perfect flexibility along with the Drift technology and low initial tack. Overall this was a fantastic product to work with and we'll be using it on many more projects to come!"
Kieran Dallow, marketing manager for Innotech Digital, adds, "This is fantastic work by Auto Wrap Manchester and Porsche Centre South Lakes to bring the stunning 75th-anniversary car wrap to life. We are delighted that they chose to use the General Formulations AutoMark Vinyl to showcase their dedication to craftsmanship and attention to detail. This project is a great example of the quality and capabilities of the GF AutoMark vinyl range and establishes its position as a compelling choice in the printable wrap market."
Scott Hanlon concludes, "Collaborating with Porsche South Lakes has been an incredible experience for our team. Their commitment to excellence and innovation aligns perfectly with our own values. We are grateful for the trust they placed in us and thrilled to have had the opportunity to contribute to their vision."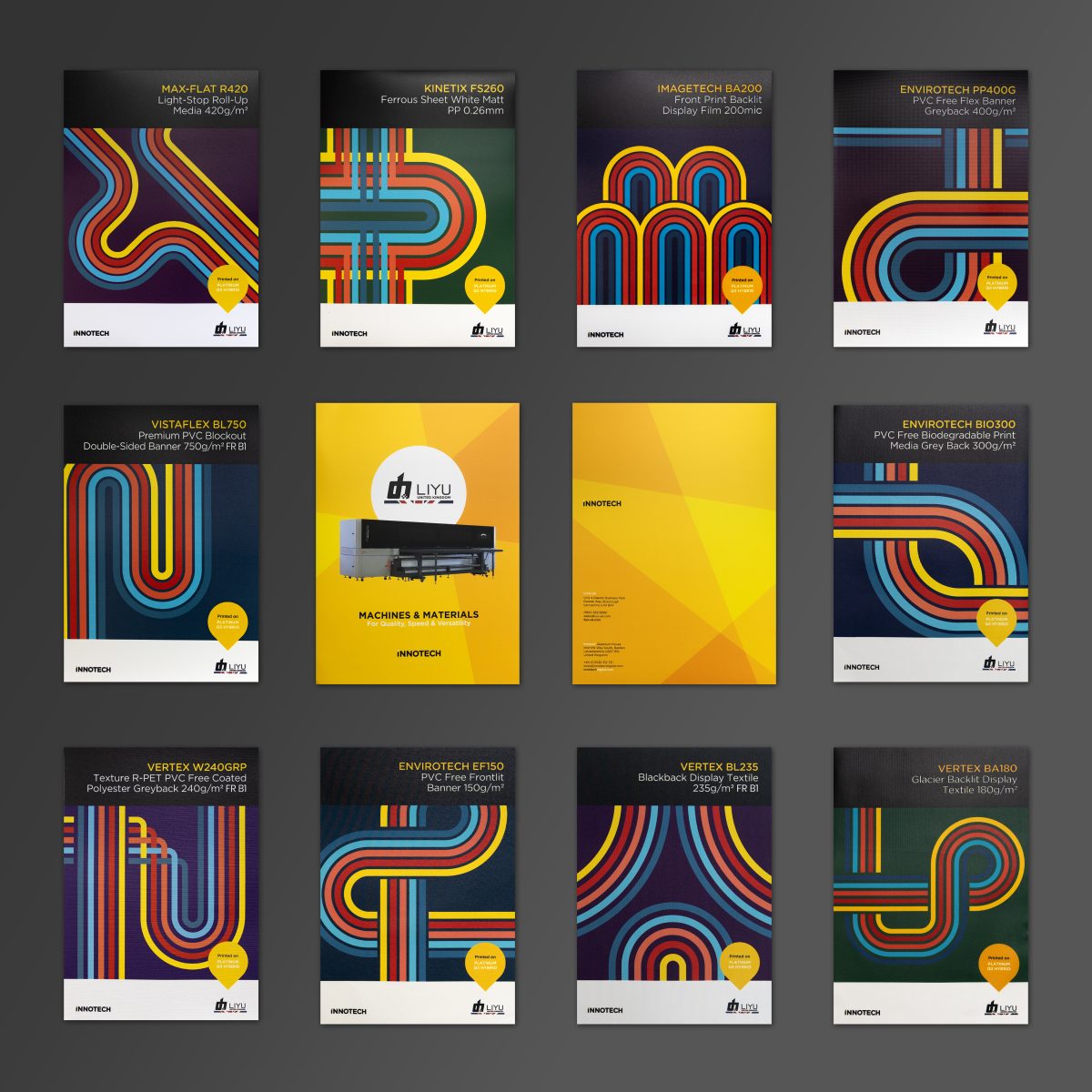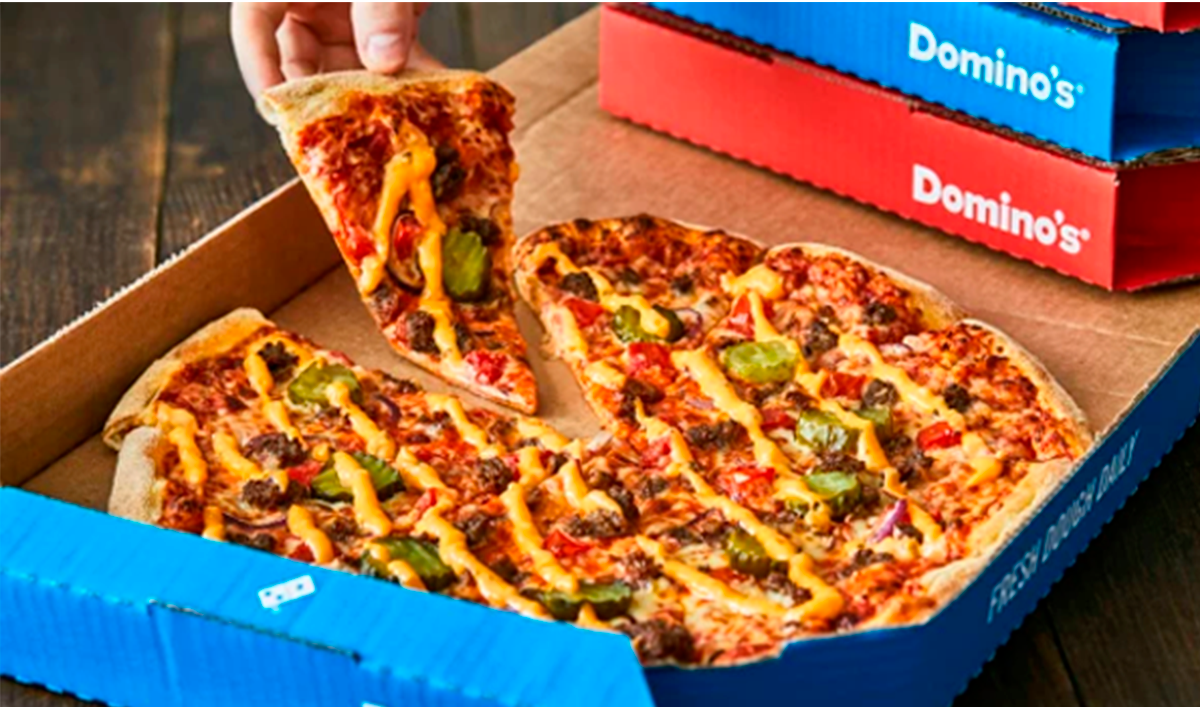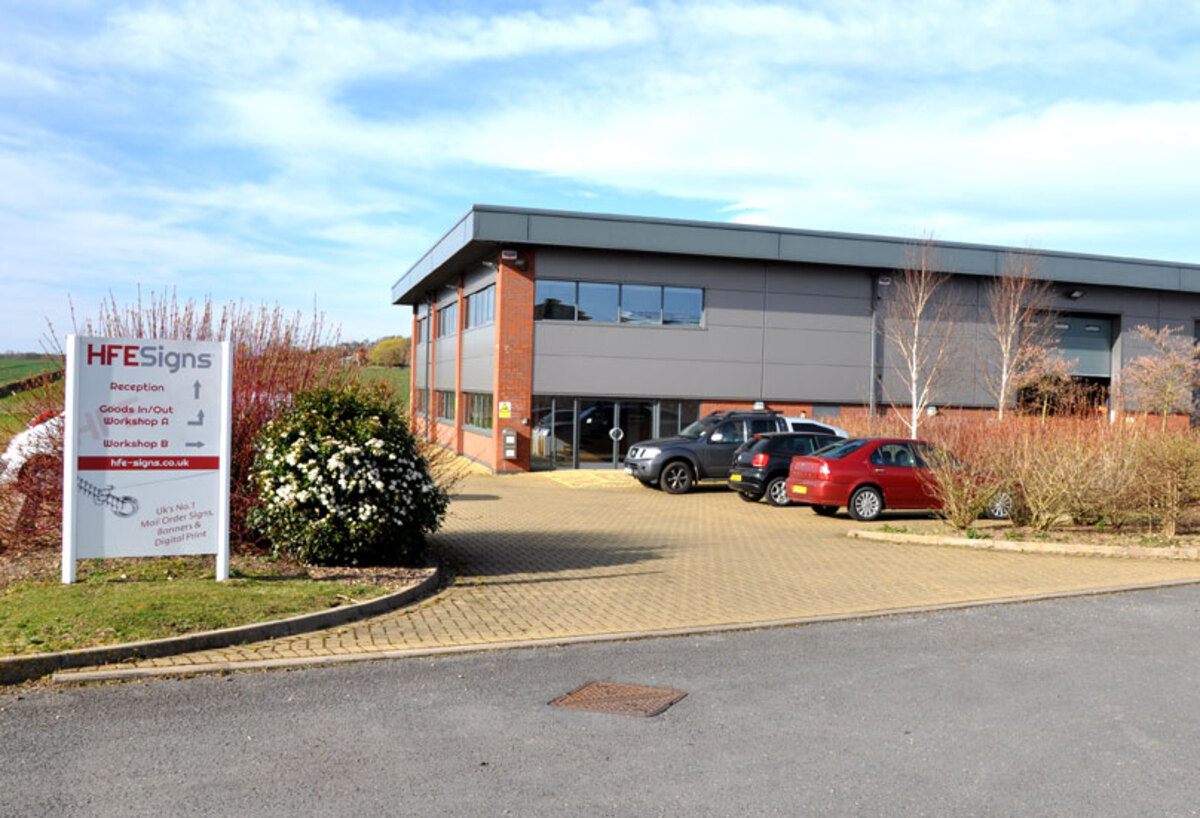 View all posts