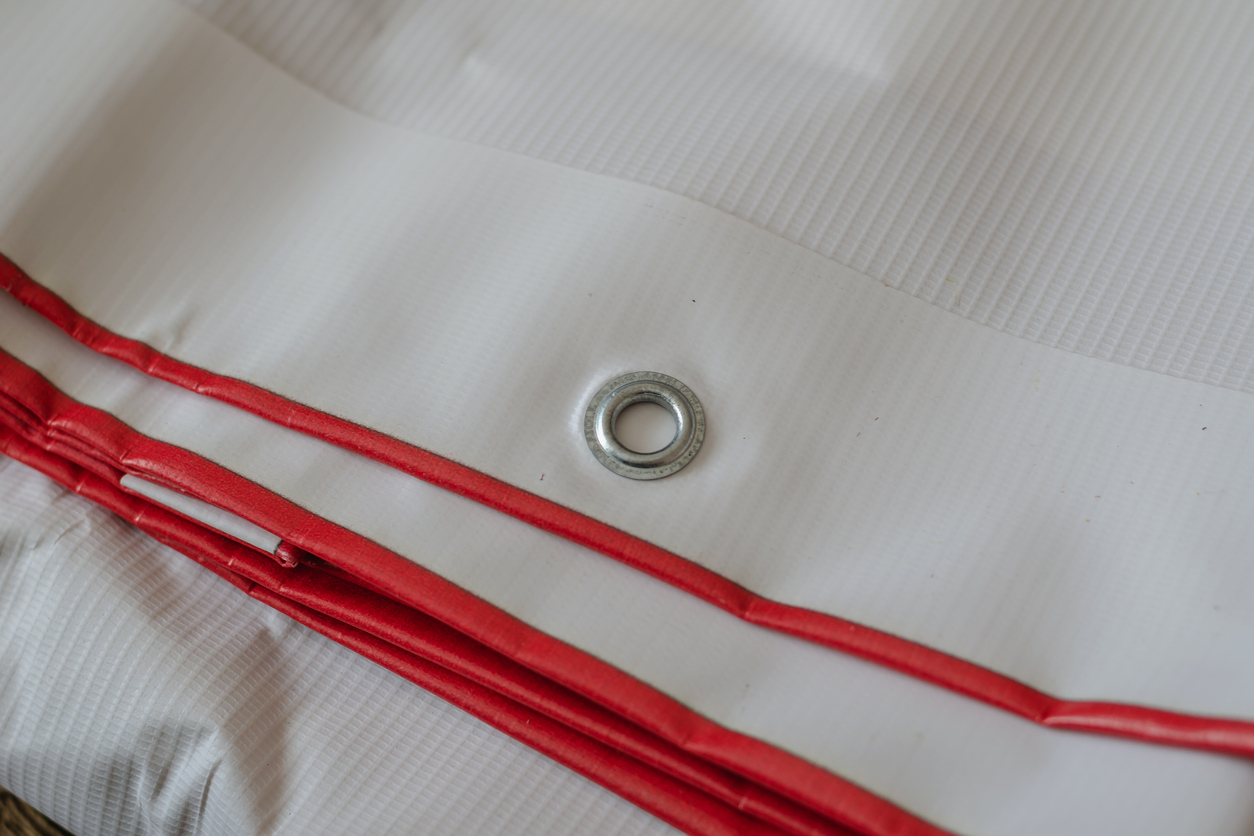 13th July 2022
Banners are a great way to grab attention.  They're effective yet inexpensive, simple to print and install, and come in a wide range of sizes and strengths.
But to ensure your banner's punchy message or eye-catching design lasts as long as required by your customer, it needs a durable, professional finish.
Why hem a banner?
Hemming a banner reinforces its structure, the same reason why clothes are hemmed. Otherwise, outdoor banners can quickly suffer damage – rips and ragged edges – from wind, rain and UV light.
As well as preventing tear-out, hemming improves a banner's structural integrity for a flatter hang, and an overall improved appearance. Designs are sharper and the message clearer.
Different types of finishing methods for banners
It's important to use the best process and tools for each job. Methods for hemming and finishing banners include taping, gluing, sewing and welding.
Taping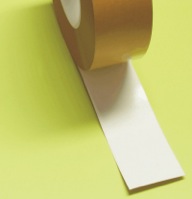 Double-sided adhesive tape is inexpensive and effective, making it popular for hemming banners. As well as the tape itself, a large table and long steel rule are required to get a straight edge while folding the hem over – little equipment, and some manual effort.
Types of double-sided tape include the cheaper 'Toffee' rubber adhesive tape, which sticks well but tends to melt in warmer temperatures, and acrylic/polyester tape which is more expensive but lasts longer. These latter tapes offer high tack plus UV and solvent resistance, so are typically worth the extra cost. They also incur fewer sticky obstructions when inserting poles into the hem for extra rigidity.
Banner stiffening tape, also known as banner hemming tape, is one-sided adhesive tape applied to banner edges to reinforce them without having to fold over the material. This can take less time and effort compared to double-sided tape, but edges won't have the same longevity.
Another option is hook and loop tape, featuring a strong adhesive backing for application onto the banner vinyl, and hooks and loops to keep the hem together. Just like Velcro shoe fastenings, this tape offers strength and rigidity combined with adjustability.
Gluing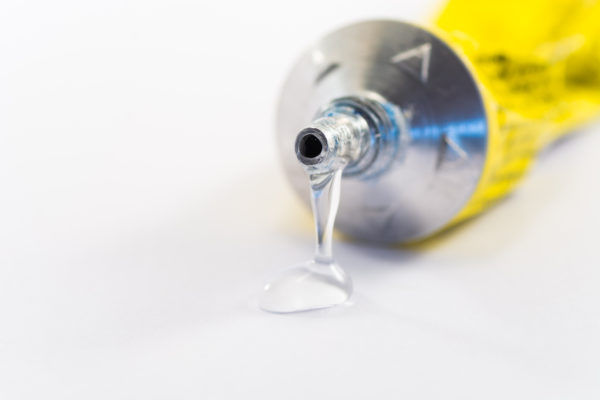 Glue tube on a white backgroundGluing banners requires minimal equipment and cost. The glue is applied with a brush to the banner edges, which are folded over manually and pressed with a roller. Cheap but tricky and potentially messy, professionals typically overlook glue in favour of tape.
Sewing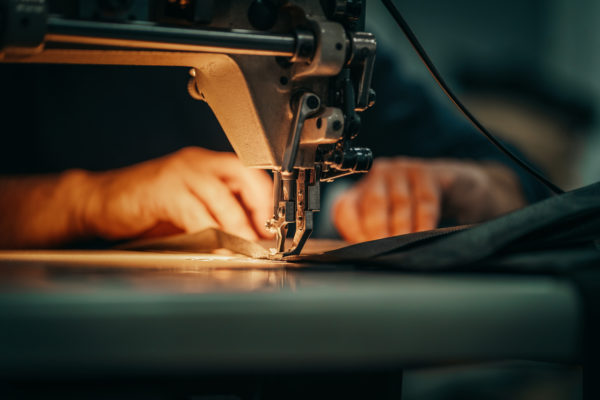 Sewing is a fast and reliable way to finish hems on fabric or mesh banners. You can sew a wider hem to insert rods, with no adhesive residue to worry about. However, this method requires an industrial sewing machine, something not every business has to hand.
Welding

Welding banner hems also requires an industrial machine – but could be a good investment depending on workload. Once the operator has folded the hem to the correct width and fed it into the machine, the rest is drawn through and sealed automatically, leaving a tidy edge.
High frequency, or radio frequency, welding combines pressure with energy from an electromagnetic field to weld materials together. The amount of energy and tooling can be changed depending on requirements, and two or more layers of vinyl can be bonded at once.
Hot air welding blends heat, pressure and speed to create strong, flat bonds. Hot air (or hot wedge) welding machines can produce pole pockets and overlaps as well as hems, reducing material handling overall – explaining the popularity for applications that need image alignment, like building wraps.
A third banner welding method is impulse welding. Energy is pulsed through two elements, one either side of the seam, to create heat; liquid is then flushed through to cool the bars to reduce wrinkling. This produces strong seams and sharp edges, but is compatible with fewer materials than other methods.
Welding PVC-free banner material has proven to be challenging, owing to its composition. However, some Envirotech banners can be welded, and some newer welding machines are shown to have good results with PVC-free media. Given the increasing interest in more environmentally friendly signage material, welding technology may well improve in line with demand.
What is the best banner hemming method?
Naturally, the best banner hemming method depends on the task: the material and its weight, size and composition; the application itself; the expected duration of the installation; the budget and available equipment.
Gluing and taping are the most cost-effective, and sign businesses can achieve professional results with time and skill. Sewing and welding machines are faster and easier, but with a greater financial outlay. To decide, consider your current banner demand and workflow, and experiment – perhaps taking a supplier's equipment for a test drive.
Find out more
We sell banner hemming tapes and other essential tools to the trade, in the UK and Europe. Get in touch for advice on the best product and method for you.